Lenovo makes every flavor of business computer out there, but they also create software and hardware for your business needs that go beyond the keyboard. That's where their new ThinkSmart Hub 500 for Zoom Rooms comes in, with tools to make video conferences level up to something out of Star Trek.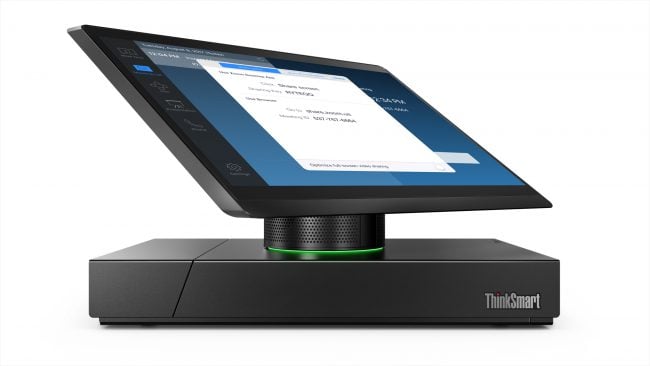 Zoom Rooms are software to make video conferencing more collaborative, and the ThinkSmart Hub 500 helps that along with dual microphones, rotatable touchscreen, Dolby Audio, and a compact design so there's more room for coffee and pastries at the conference table. Lenovo will be bundling different configurations of Zoom Rooms, and they'll start at $1,799, so these are aimed squarely at the business world and not your group chat sessions about where to go on the next family vacation.
Want More? Follow Us Here!