I'm a big fan of the CBD as a way to reduce anxiety and treat pain. By far, my go-to place for CBD products is Extract Labs, so when they offered me the chance to review their CBD Gummies and CBN PM softgels, I was very excited about the opportunity!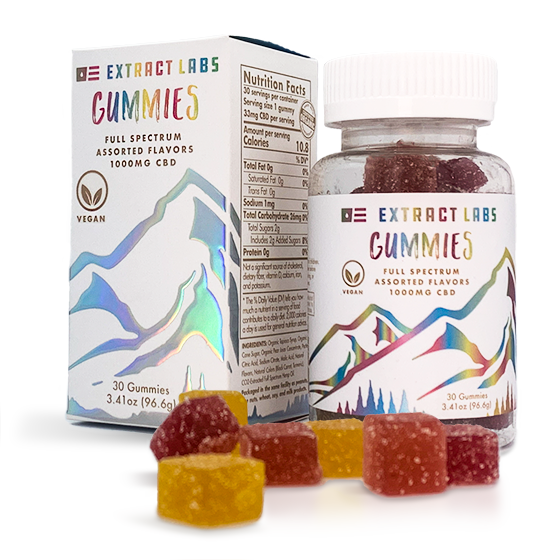 Before we get started, if you're fuzzy on exactly what CBD is and how it works, Extract Labs has several great resources. In a very brief nutshell from Extract Labs:
CBD, short for cannabidiol, is one of hundreds of compounds, called cannabinoids, that are naturally occurring in the cannabis plant. A few of the more popular cannabinoids are commonly known as THC, CBD, CBG, CBC and CBN. While CBD remains non psychoactive (no high), it does interact with our internal regulatory processes through what is called the endocannabinoid system.
So what good is it if you don't get high? Cannabinoids can help in several ways, from how you handle stress to pain and inflammation. You don't necessarily feel different, but it might help you feel like a better version of yourself. The downside is that you need to make sure you're buying from a trustworthy source; you don't want to spend money only to find out you were sold a weak or fake product. Extract Labs provides a 3rd party lab report for every product they sell, so you aren't just taking their word for it regarding ingredients or potency. In general, if you're buying a CBD product, whether from Extract Labs or any other company, you should ONLY purchase if they provide legitimate information from a 3rd party lab. Anyone who does not provide this should not get your business.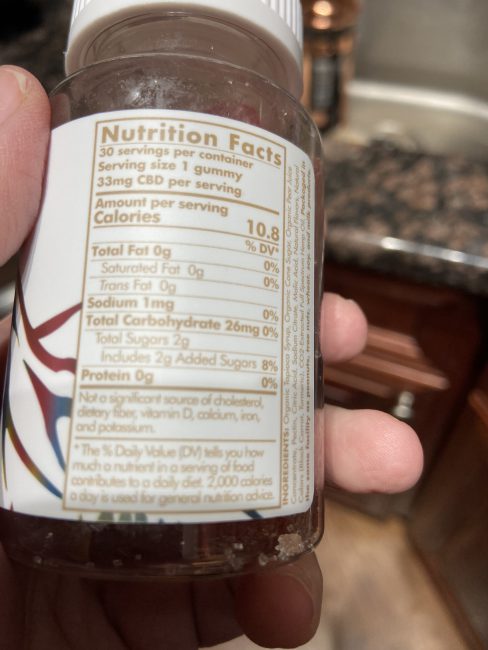 Now that the background is covered let's dive right in! First up, Extract Labs Full Spectrum CBD Gummies. These are lemon, strawberry, and watermelon flavored, and they're honestly almost too tasty. The recommended dose is 1-2 gummies as needed, so please don't eat more even though it's tempting because they're so darn good. It won't hurt you per se, but at $65 for 3o gummies, that's a very expensive snack. Best to treat these as a way to get a daily dose of CBD and just crack into a bag of Haribo afterward. The exact amount these gummies help is obviously somewhat subjective, but I found that these were great at taking the edge off my anxiety this fall. I also found that if I made sure to take them on days I did particularly hard workouts, I had a much easier recovery time the next day. My girlfriend sprained her ankle, and I gave her some as well, so I'm hoping they help!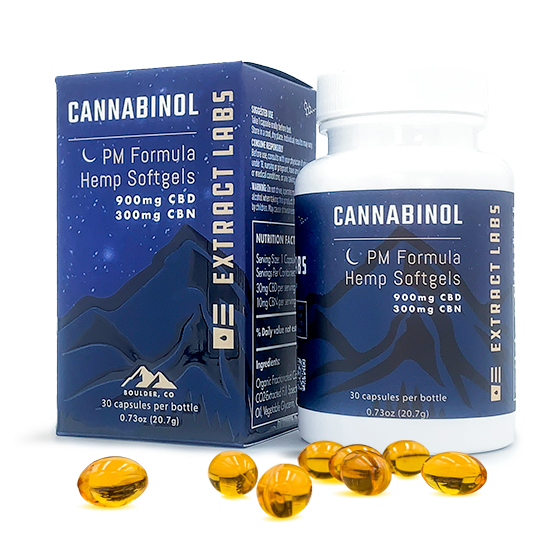 CBN PM Softgels are a little different, mainly because they're just softgels, so they don't have fun fruit flavors. They're more to help you sleep, with a combination of CBD and CBN (another cannabinoid specifically being studied to help with sleep). I can't confirm it isn't a placebo effect, but I do think I sleep better when I pop one of these before bed. They're not going to knock you out immediately like a sleeping pill, and they don't make it harder to wake up in the morning, but they do help keep my head from buzzing around and keeping me from falling asleep. I'll admit, I don't take them on nights when my son is home because I'd rather have a bad night's sleep than risk sleeping through him needing me. But if you just need a way to tune out the noise and get your brain to slow down, these worked for me, and hopefully, they work for you! At $99 for 30, they're not cheap, but they are effective.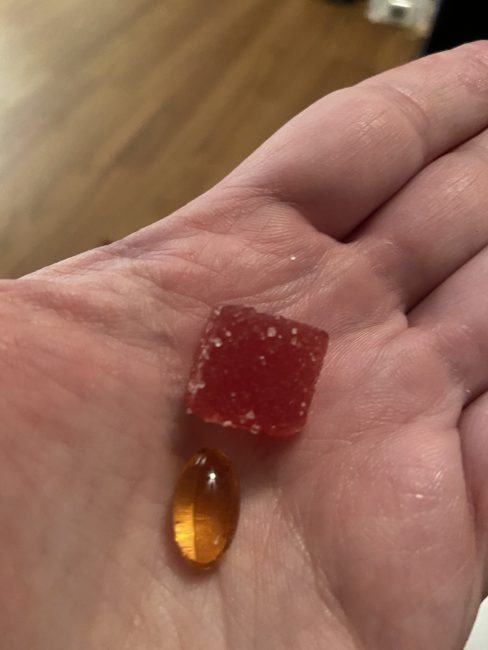 Be sure to check out Extract Lab's full set of offerings, as they have a tremendous number of products for you and even for pets! I highly recommend their muscle cream if you have any arthritis or other issues, as it does wonders for my bad knee. One thing to remember is that no one can guarantee that a very sensitive drug test won't pick up your CBD use, so please be careful if you're subject to any drug screenings or other restrictions.
Source: Manufacturer provided sample
What I Liked: Gummies are quite tasty; sleep capsules worked well; The company provides significant detail and transparency on the products
What Needs Improvement: The products can be pricey if you don't wait for coupons and sales
DISCLAIMER:
The statements made regarding these products have not been evaluated by the Food and Drug Administration. The efficacy of these products has not been confirmed by FDA-approved research. These products are not intended to diagnose, treat, cure or prevent any disease. All information presented here is not meant as a substitute for or alternative to information from healthcare practitioners. Please consult your healthcare professional about potential interactions or other possible complications before using any product. The Federal Food, Drug, and Cosmetic Act requires this notice.
The reviews and information posted on this site are not intended to be used as a substitute for professional health or medical advice and/or information, as no two people are alike. You and your doctor know your body best, and you should always get professional advice that is specific to you before trying any of the suggested actions, solutions, remedies, or instructions found on this site. The owners, editors, contributors, administrators, and other staff of Gear Diary LLC and Gear Diary are not qualified medical professionals, and the materials presented here are not intended to be nor do they constitute actionable professional advice.
Want More? Follow Us Here!