February 14th is coming up soon, and if you're drawing a blank on gift ideas beyond the usual flowers and chocolates, we've got your back with our 2023 Valentine's Day Gift Guide. Take a look at the items we've rounded up; let us know which ones are your faves!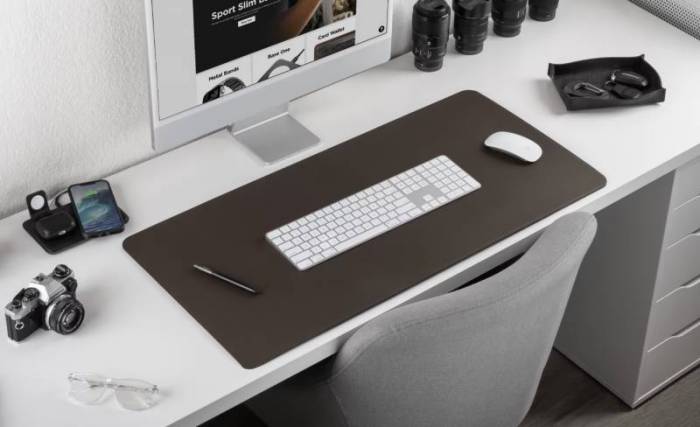 Give your Valentine the gift of luxurious leather for their desktop with the $179.99 Nomad Waterproof Leather Desk Mat. Available in Black or Classic Brown Heinen leather, the desk mat measures 33″ long by 16″ wide; it features tapered edges, a lightly padded top, a felt back, and silicone strips on the front edge so it will stay in place until they're ready to move it.
Since the mat is waterproof, they won't have to worry about cleanups of coffee or tea drips; if the mat gets dirty or something is spilled, a simple wipe-down with a damp cloth will do the trick.
Dan and I agree that our favorite thing about the Nomad Waterproof Leather Desk Mat, beyond just its good looks, is that it can help create a defined workspace on even the messiest desk. Sometimes that little area of calm is all that's needed for inspiration to hit and for those creative juices to flow.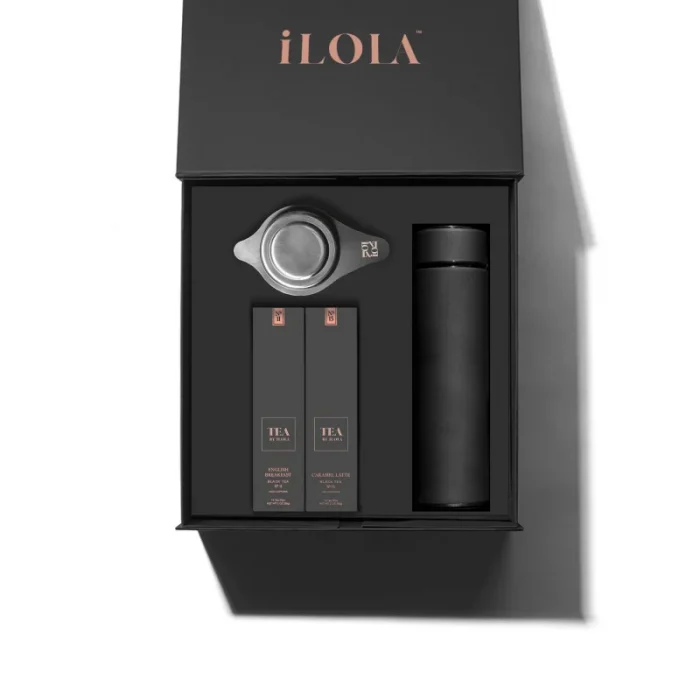 Rather than using loose-leaf tea, which has to be precisely measured, or tea bags, which can contain microplastics and bleach, iLOLA Tea's small-batch, hand-crafted teas are a bit different. iLOLA Teas come in perfectly measured and compressed discs made through a patented process that retains all of the health benefits, flavors, aromas, and quality of loose-leaf tea in one convenient Tea Disc.
So sure, you could get your Valentine a tin of loose tea or their favorite type of teabag, but why not give them a feast for the senses with one of the thoughtful Valentine's Day gift sets iLOLA Tea is offering?
Each of the $97 kits includes two flavors of tea (14 Tea Discs each), an iLOLA 1920s-style infuser, and a 12-ounce iLOLA Traveller that is designed to perfectly diffuse a tea disc and keep their favorite tea warm or cold.
iLOLA Teas are made with premium organic ingredients, enhanced with proprietary gut-friendly probiotics, and they get even better with age. We have no doubt that your sweetheart will be reordering!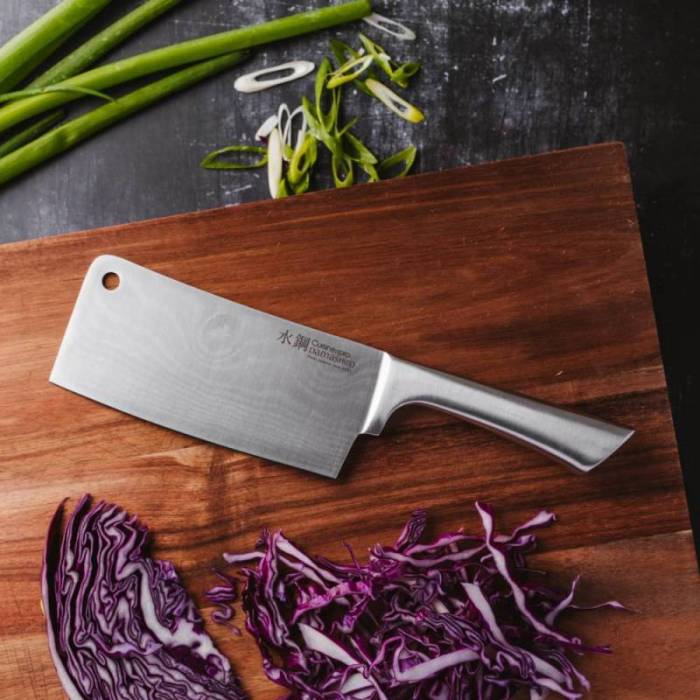 Sure, your sweetheart has a chef's knife, a serrated bread knife, a boning knife, a paring knife, and maybe even a Santoku knife in their kitchen. But no knife collection is complete until it has a big chopper, which is why we heartily recommend the $129.99 Cuisine::pro Damashiro 6.5″ Cleaver.
Made of Japanese Steel that has been honed razor-sharp, this perfectly weighted and balanced cleaver makes chopping through poultry, meat, and thicker vegetables easier and — dare we say it? Definitely more fun.
Your honey will thank you for contributing such a valuable piece to their cutlery collection, and you'll get to enjoy using it when it's your turn to cook! Win-Win!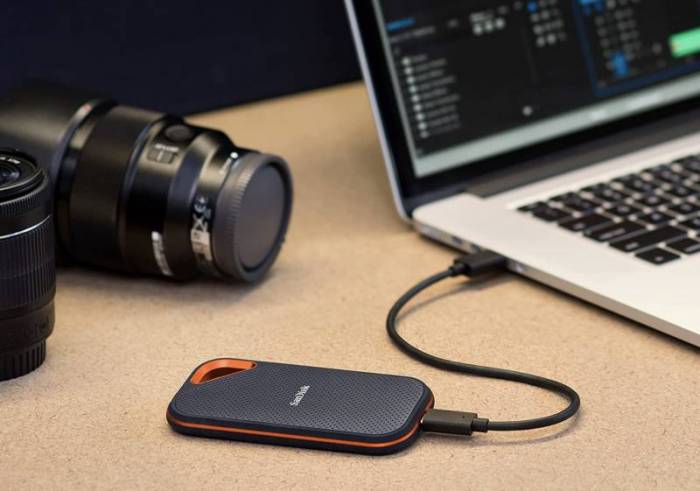 If your Valentine is an avid photographer, you can help them back up and protect their photos with a SanDisk Extreme PRO Portable SSD V2. Available in 1TB, 2TB, and 4TB, the Extreme Pro offers NVMe solid-state performance with blazing-fast read and write speeds of up to 2000MB/s.
Portable and made for adventures, the Extreme PRO's exterior is a combo of a forged aluminum chassis with a silicon shell that offers two-meter drop protection and IP55 water and dust resistance. Stored media is kept private and safe with 256-bit AES hardware encryption password protection. The necessary USB cables to connect to USB-A or USB-C devices are included, and the integrated carabiner loop makes it easy to bring the drive along wherever they go.
The SanDisk Extreme PRO Portable SSD V2 comes in 1TB for $168.99, 2TB for $263.99, and 4TB for $421.99, although they are currently marked down on the SanDisk site and Amazon.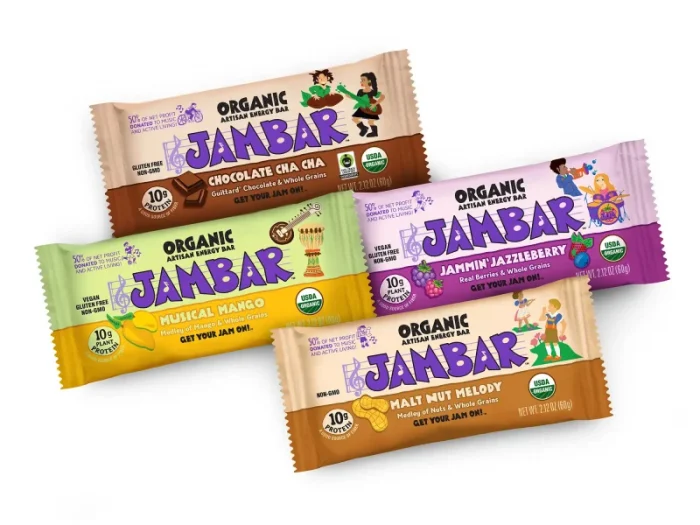 If your Valentine regularly gets into a work groove where they completely forget to eat lunch, but by mid-afternoon, they start to get hangry, they'll love JamBar. With them on hand, your sweetheart will no longer have to mentally engage in the "it's too late to eat lunch if I'm still planning to eat dinner, but it's also too early to eat dinner, so now what?!" dialogue.
Delicious and nutritious as well as a source of fiber and protein, JamBar artisan energy bars are made in small batches in Marin County, California, using real-food ingredients, including oat bran, sorghum, quinoa, brown rice, peanut butter, cashew butter, fair trade cocoa and chocolates, fruit extracts, and vanilla beans. They're sweetened with natural sugars from maple syrup, honey, or grapes, and all flavors are certified organic and non-GMO.
To discover which flavor is their favorite, you can give them a $12 4-bar sample pack or a $36 12-bar variety pack. JamBar is available for online ordering, or you can check this map to see if they're available locally.
Help Them Have a More Engaging Video Call Experience with the Center Cam
If you're in a long-distance relationship, you're both going to love the $119.99 Center Cam. Think about it: how many times have you and your partner noticed (even if no one's complaining) how distracting the whole video call experience can be?
Part of the problem with video calls is that — unlike in-person meet-ups, where you would naturally look into each other's eyes while talking or listening — when using any of the popular virtual meeting apps and a top-mounted webcam, that type of eye contact is just about impossible to maintain.
Where are you supposed to even look during a video call? If you look at your partner's face while they're speaking or watch their face for signs of engagement while you're talking, you're going to inevitably look (to them) like you are either looking at their feet or you're looking off to the side. If you make an effort to only look at the camera — so it at least appears as if you are looking at them, to them — you'll no longer be able to see them on your end.
It's totally an "If I engage with your eyes, you can't see my eyes" versus an "If I engage with the camera, I can no longer see you" situation. Awkward!
The plug & play Center Cam does away with all of that.
Threaded through a plastic clip that opens up to 2″ wide to fit atop a laptop display or computer monitor, the Center Cam has a flexible and positionable bit of metal conduit. On the business end, there is a 1080p 65-degree horizontal field of view, manual focus, telephoto camera lens.
When on a video call, the Center Cam can be set so that it's in a position where the other person is fully visible even as you're looking right at them through the camera. When not in a video call, the camera can be covered with the included privacy cap, and the clip holding the camera can be moved to the side or put away. This is such an easy and convenient solution!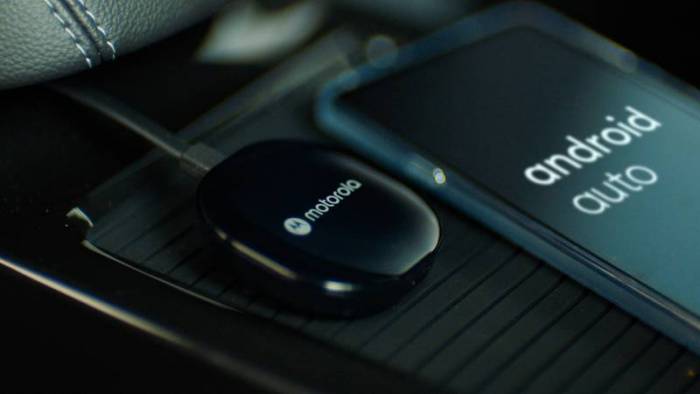 Android Auto gives hands-free access to your Valentine's favorite navigation, media, and messaging apps while they're driving, but many vehicles with this feature require the smartphone to be physically plugged into the car's infotainment system in order to connect. The $99 Motorola MA1 wireless car adapter for Android Auto eliminates that issue.
Setup is as easy as plugging the MA1 into their car's existing Android Auto-enabled USB port and pairing their phone to the MA1 adapter using Bluetooth; now they can enjoy wireless Android Auto!
The Motorola MA1 works with most vehicle makes and models that shipped from the factory with USB-only Android Auto support, and it works with Android smartphones running Android 11 and up.
With the MA1 installed and connected to their smartphone, they'll be able to wirelessly connect to Android Auto every time they get into their vehicle; they'll certainly appreciate the convenience!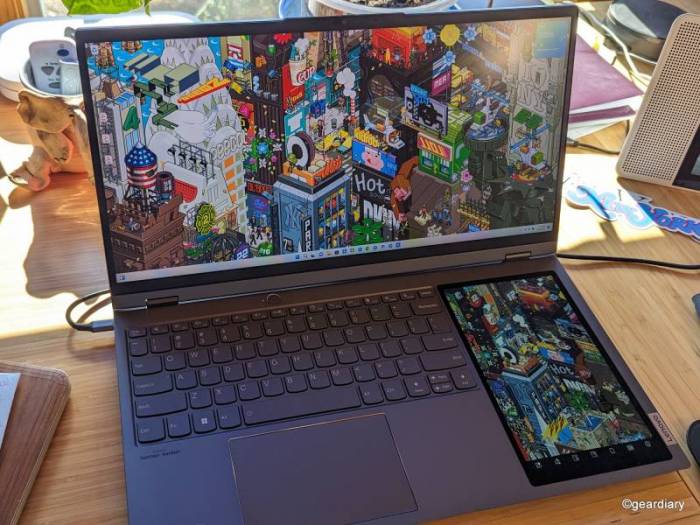 Lenovo consistently comes up with some of the best business and gaming computers available, and they aren't afraid to try new ideas. Some of their creations, like the Lenovo ThinkBook Plus Gen 3, can seem a bit outlandish at first, but there's a reason we declared it a Best of CES 2022 and why it would be the perfect gift for a road warrior who is dear to your heart.
The ThinkBook Plus Gen 3 is like nothing we've seen before; this slim, 4.4-pound laptop has a large 129Hz 17.3″ 3K ultrawide display that can easily fit two documents side by side, which is huge if your partner is used to using multiple monitors at their desk. Powered by up to a 12th Gen Intel Core i7 processor, up to 32GB memory, and up to 1TB storage, this laptop is nimble and speedy.
But to amp things up just a bit, on the right of the keyboard, there is a built-in secondary 8″ full-color, touch-enabled, 60Hz, 800×1200 display; with it, they can multitask! That extra screen can be used for referencing other materials, for drawing, as a calculator, for mirroring their smartphone, or for secretly playing minesweeper in meetings … the possibilities are endless! And with the built-in pen, there has never been an easier way to sign a document or mark up a .pdf file.
Video calls sound great over the Harman Kardon tuned speakers Dolby Atmos speaker system, and the physical slider guarantees their privacy on the FHD IR webcam. The keyboard is spill-resistant, and even though the thin and light aluminum case screams premium, the ThinkBook Plus Gen 3 is also certified as MIL-STD-810H military test passed.
The Lenovo ThinkBook Plus Gen 3 starts at $1,194.74. I've been using a review unit for a little over a week, and I am blown away by its usefulness; your Valentine will be, too.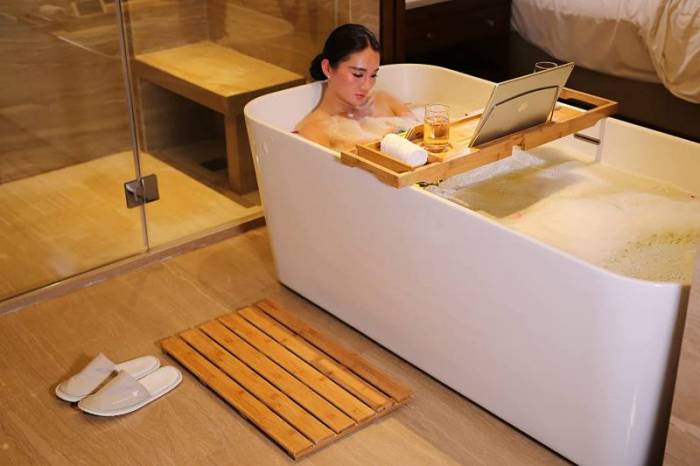 Rugs hold moisture and odors, which is never more evident than when someone is using a cloth bath mat that is past the point of needing to be washed. You can revive and modernize your Valentine's tile bath with one of the bamboo bath mats offered by Gobam, like the Bamboo Bath Mat (starts at $34.99 for 19.7″ long) or the 23.6″ long Rollable Bamboo Bathroom Floor Mat ($20.99).
Composed of water-resistant and eco-friendly bamboo, these anti-slip and quick-drying bath mats give a spa feel to any bathroom, but they can also be used in the kitchen, on a back porch, in a makeshift outdoor shower by a campsite, or in an RV. Consider this the reasonably priced and sustainable mat solution that you didn't know existed.
The perfect complement to this as a Valentine's Day gift would be a bag of scented Epsom salts or a shower gel that smells amazing. We'll let you sort that bit out, but we know your Valentine will appreciate your thoughtfulness!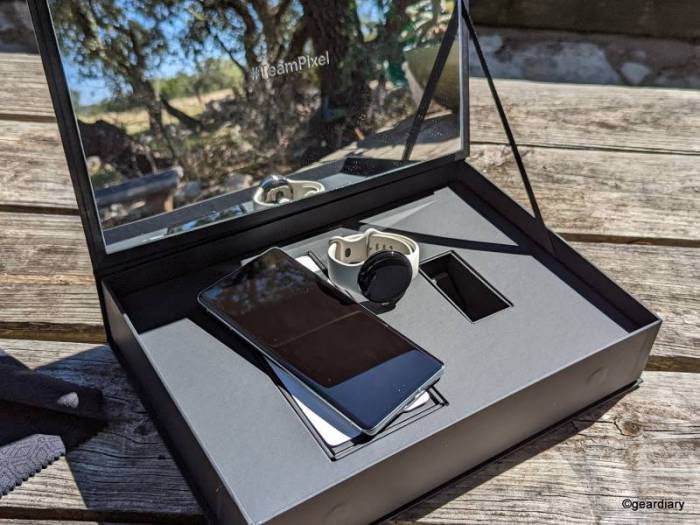 Oh man, if you've got someone who loves you enough to get you a Google Pixel 7 Pro, then life is good. The 7 Pro has a 6.7″ QHD+ OLED display with a maximum 120Hz LPTO refresh rate. Available with 12GB RAM and up to 512 GB storage, this Android 13 powerhouse has a 5,000mAh battery that lasts all day plus some.
As we have seen in other Google Pixel smartphone models, the camera is the one that every other smartphone manufacturer is trying to beat, but the Gorilla Glass Victus front and back, IP68 dust and water resistance, and the $899 starting price make it a winner.
And that's before you consider the Google Pixel exclusive software like voice message transcriptions, Call Screen, Hold for Me, Wait Times, Hold My Call, astrophotography, Face Unblur and Photo Unblur, Magic Eraser, the Personal Safety App, and so many others. Add the brand new Google Pixel Watch (starting at $349.99), and they'll have a gift that deserves all the hugs and kisses.
"I put a spell on you …. because you're mine!" Truer words will never be spoken if you get your sweetheart the $149.99 Harry Potter: Magic Caster Wand. It comes in three styles: Loyal, Defiant, and Honourable, but it does so much more than just look like the ultimate prop from one of your all-time favorite books and movies.
The Harry Potter: Magic Caster Wand is a motion-activated and wirelessly connected smart wand that uses a companion app to connect to compatible smart devices in the home. With it, they'll be able to cast motion-gesture spells all over their house, including Expelliarmus, Lumos, Expecto Patronum, Wingardium Leviosa, and more, in order to interact with their Bluetooth-enabled and Wi-Fi-connected smart home devices.
Imagine how much fun they'll have controlling their compatible light bulbs, speakers, and smart TVs as if summoning the responses with their own magic wand. There are more than 50 spells available for them to learn and master, which will provide your sweetheart with hours of gameplay, interactivity, and magical adventure.
The Harry Potter: Magic Caster Wand is fun, and it's practical, too! Gifting it will tell your sweetheart that you love their imagination and sense of wonder, and you're totally down with celebrating it.
Improve Their Skin with the Amiro R1 Pro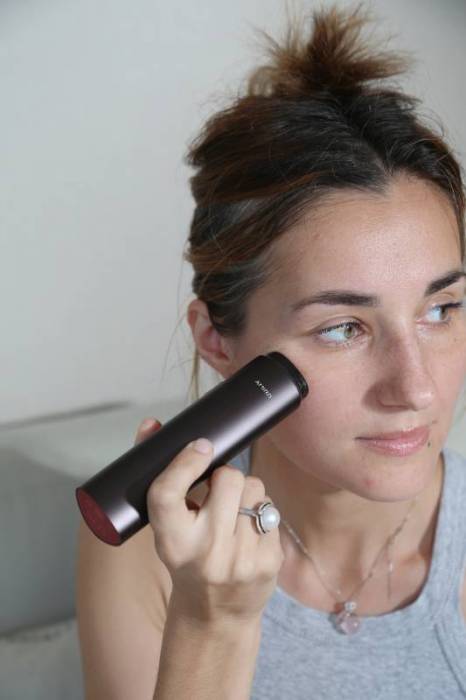 If your partner has been complaining that they're noticing more and more fine lines popping up on their face or that their skin isn't as smooth as it was even a year or two ago, they're going to appreciate the $429.99 Amiro R1 Pro.
Part of the reason aging skin is prone to wrinkles and sagging is because of a natural decrease in collagen and elastin production. But one of the interesting things about skin is if you can make it think that it has been injured — without causing an actual injury, of course — the body will produce more collagen in the "injured" area.
The R1 Pro is a non-invasive home beauty device that uses radio frequency, electrical muscle stimulation, red light, and infrared light technology to stimulate collagen production, boost blood circulation, and tighten facial skin; the results of consistent use include diminished wrinkles, fewer fine lines, and a smoother, tighter facial skin appearance.
By using precisely measured radiofrequency waves to heat the skin painlessly, the R1 Pro tricks the skin into thinking that it has been injured. The face will then attempt to "heal" itself by producing more collagen and elastin fibers, which ultimately strengthens the skin's deeper layers from the inside out.
In less than a month of consistent use, your Valentine should see a noticeable reduction in fine lines and wrinkles and an increase in their skin's elasticity and density. They'll thank you for that!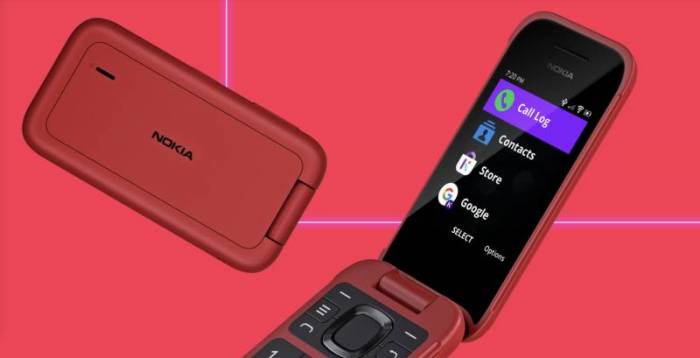 If your Valentine is someone who's interested in disconnecting from social media and email while still being reachable by kids, friends, and other family members, an $89.99 Nokia 2780 Flip might be just the ticket.
A quick switch of the SIM card from their usual smartphone to the Nokia is all that's needed to take the pressures of digital life down a notch.
While the 2780 Flip may look like a classic Nokia flip phone, it's a capable 4G device. Features include a 5-megapixel rear camera that is video capable, a 2.7″ interior display, and a 1.77″ exterior display. Like the Nokias of old, the 2780 flip is built like a little tank, and it has awesome battery life.
The Nokia 2780 Flip comes unlocked and compatible with AT&T, T-Mobile, and Verizon networks. My suggestion would be to get it in the Valentine's Day-appropriate red shown here, but it's also available in blue.
Smoothies Anywhere and Anytime with the BlenderCap by Cruz
Add ingredients to the bottle. I'm using the optional plastic bottle for these photos, so we can watch the process.
Smoothies are a delicious way to stay refreshed; they're also an excellent way to add fiber, fruits, and veggies to one's diet. When at home, making a delicious smoothie might be second nature, but when away, it can be easy to slip into the trap of paying a premium to have someone else mix your concoction. For this reason, battery-powered portable blenders have become fairly common.
But I'm here to tell you that the $129.99 BlenderCap by Cruz is in a class by itself.
When you buy your Valentine a BlenderCap, they'll receive the blender, a Cortez Silver 32-ounce vacuum insulated wide mouth bottle, a collapsible silicone funnel, a blade cap, and a USB-C charging cable. In other words, everything they need other than the smoothie ingredients! Cruz also sells additional bottles and accessories if you need more of anything.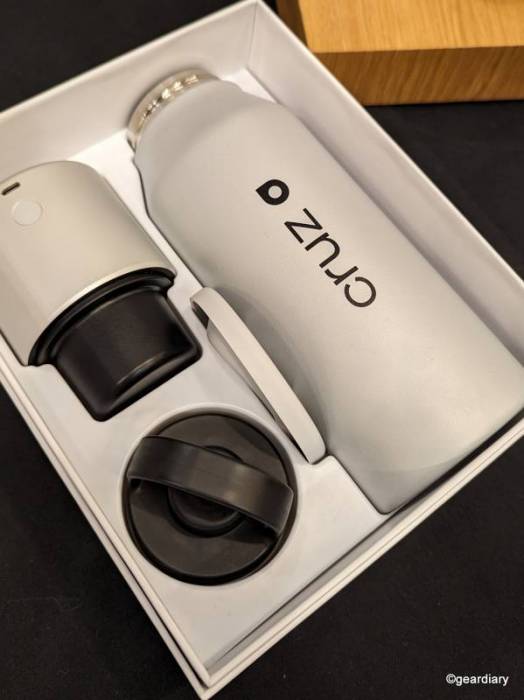 The BlenderCap has a weighty, aircraft-grade aluminum alloy body with an 18,000 rpm blender built into its underside. When you handle a BlenderCap for the first time, it's immediately obvious that this isn't some generic, mass-produced, and rebranded item. Instead, BlenderCap feels solid, well-designed, and built to last.
It all makes sense when you find out that both of the Cruz founders are former Apple engineers.
Making a smoothie is as simple as adding the desired liquid to a bottle, topping it with ice, fruit, and all the other usual add-ins, and then flipping the bottle over so that the BlenderCap is on the bottom. Built-in safety processes ensure that the stainless steel blades will only activate when the BlenderCap is securely fastened to a bottle.
The BlenderCap is also great for making other frozen drinks, too. Craving a milkshake? It's no problem to whip one right up. Think it might be fun to make fresh frozen margaritas on the beach? Piece of cake. Do the kids always want a slushie after soccer practice? You can have slushies waiting for them on the sidelines, and with the included 32 -ounce stainless insulated bottle, they'll be able to keep their drinks cold all day!
I'll bet you have someone in mind for this right now, don't you?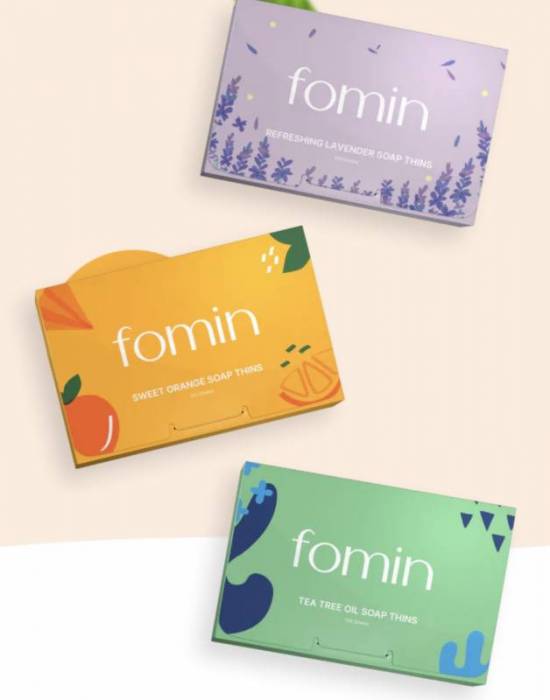 If your partner is anything like mine, they grit their teeth every time there's mention of the great Pacific garbage patch. Well, one way to reduce plastic use is to find simple, easy ways to live without them. To that end, Fomin Revitalizing Soap is a great place to start.
Rather than a liquid hand cleanser that comes in a single-use plastic bottle that will ultimately end up in a landfill, a $7.99 Fomin packet comes with 100 small, solid "soap thins" in a recyclable paper package.
To use it, they'll simply remove a soap thin from the package with dry hands, wet their hands with water, and then rub their hands together until clean. Fomin soap thin dissolves into a light, aromatic, foamy hand cleanser that does a great job removing the day's grime.
Fomin Revitalizing Soap is available in orange, jasmine, rose, lemon, tea tree oil, and unscented. The soap thins work well, smell great, and as a bonus — as there are no liquids involved — they are perfect for travel.
Fomin Eco-Clean Disposable Face Towels may not sound like a romantic gift, but once you and your loved one have tried them, you'll be hooked. Rather than using a face towel that hangs in the bathroom and collects bacteria between uses, these towels are intended to be used a single time.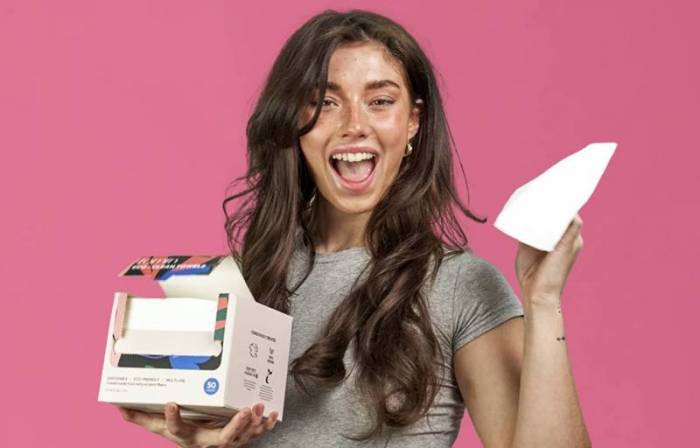 Fomin's Eco-Clean biodegradable towels are made from natural plant fibers and packaged in cardboard, so there's no plastic packaging waste.
Since you'll be washing fewer towels, you'll use less detergent while helping to keep those chemicals and the single-use plastic bottles they ship in out of the environment. Fomin claims that "each purchase of disposable face towels saves 12 plastic bottles from polluting our oceans!" That's something we can all support, right?
With Fomin Disposable Face Towels, you get a fresh, clean, chemical-free towel every time you wash your face. You can pick up two 100-towel boxes for under $27.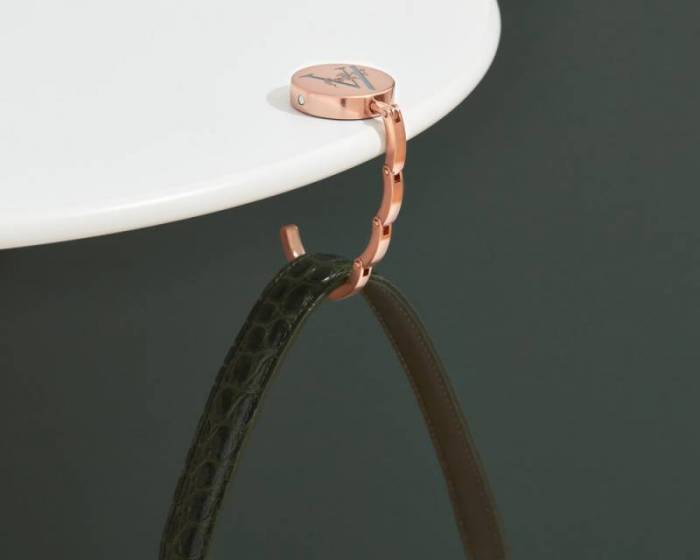 If your sweetheart carries a handbag, they will appreciate a stylish and protective Ivy Alexander purse hook for Valentine's Day.
Made to neatly fold into itself and take up very little room inside a bag when not in use, Ivy Alexander purse hooks come out when the only place to set a bag is on the floor; their anti-slip matte designs allow handbags of most sizes and weights to hang from the table-top.
Not only does keeping a purse off the floor limit that handbag's exposure to the bacteria, germs, and grime it would otherwise be exposed to, but it also helps keep their handbag in sight for theft and damage protection.
Available in three colors, Ivy Alexander purse hooks start at $33.99. You'll be getting your Valentine a little piece of functional luxury, and a portion of your purchase will go to the Ivy Alexander Foundation, a foundation that is dedicated to helping non-profit organizations that advance equity for women.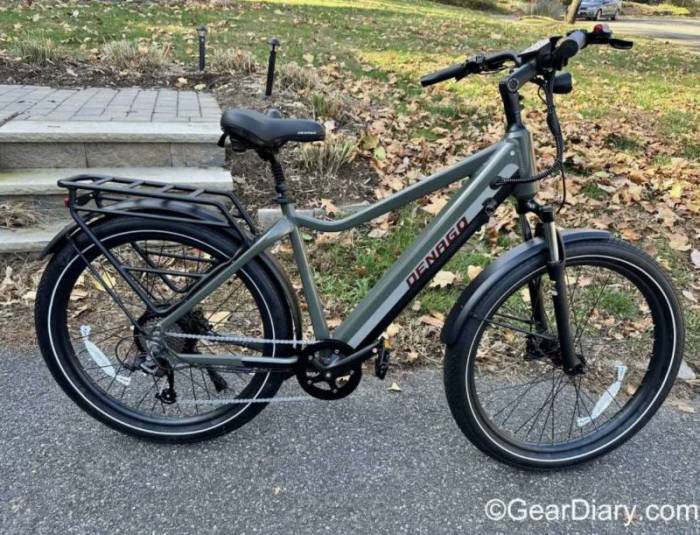 Spring will be here soon, and if your Valentine is interested in keeping fit and using less gas, an electric bike may be the best possible gift this season, and the $1999 Denago Commute Model 1 is a fantastic option.
This class 3 e-bike can hit speeds of up to 20 mph using only the thumb throttle or up to 28 mph using pedal assist. The bike comes packed with features, including a front suspension fork, fenders, a rear rack, and more, and it delivers a fast, smooth ride.
Most electric bikes come in one size. By contrast, the Denago Commute Model 1 not only comes in both a top-tube and a step-through design, but each style also comes in two sizes. That means you can find the style and fit that is perfect for your sweetheart.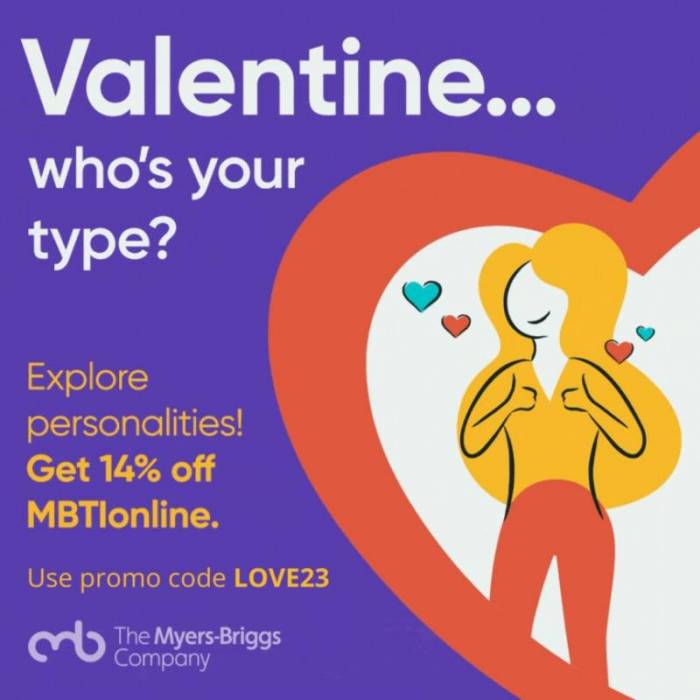 Helping your Valentine discover their Myers-Briggs Personality Type can be a great tool for many reasons, including how it can help them develop greater self-awareness and unlock personal growth in their relationships and their career.
Are they an INTJ, an ENTP, or one of the 14 other personality types? What does that even mean? Why does it matter? They'll be able to figure it out with an official Myers-Briggs test.
Don't be fooled by the numerous free online tests or quizzes promising to "reveal your Myers-Briggs type" because none of them are actually using the official MBTI assessment. MBTIonline gives them an official assessment and a verified MBTI type; it also includes an individual report to help them understand their results.
From February 9th through February 16th, you can get 14% off the usual price of $49.95 with the code LOVE23.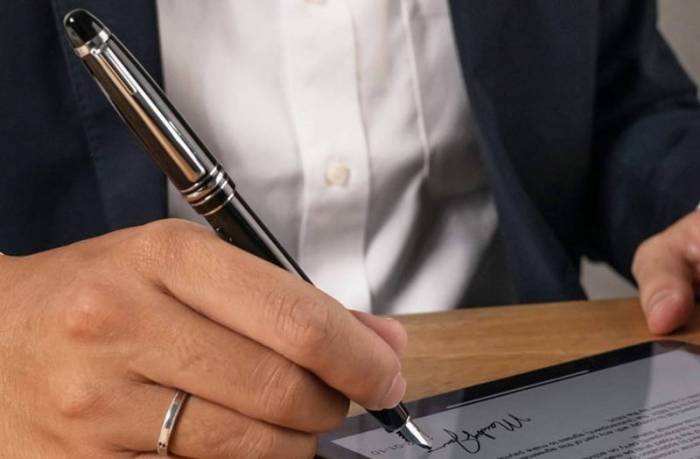 If your special someone enjoys using a classic pen but uses an iPad more often, they'll love the $49.99 Adonit Star. It's an iPad stylus that looks and feels like a classic fountain pen, but it works perfectly for taking notes on compatible iPads.
The bottom cap unscrews to reveal a USB-C charging port, and a one-hour charge will deliver up to nine hours of note-taking.
The Adonit Star looks classier than the Apple Pencil 2 at the office, and it costs less than half the price — that makes it a winner in our book!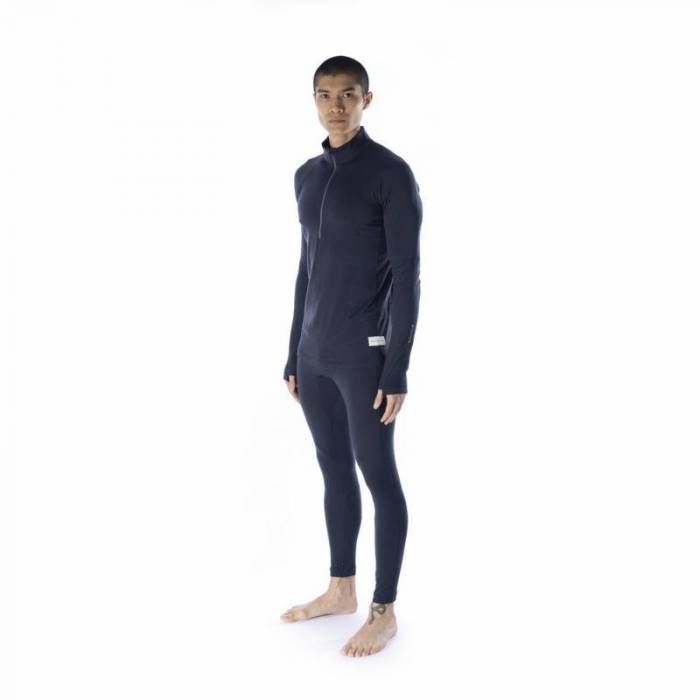 In much of the country, this cold winter weather is going to last for at least another month or two. Base layers that are warm and comfortable are an especially caring gift if your loved one spends a lot of time outside for work or recreation. Artilect's proprietary fabric blends merino wool with other materials to take warmth and comfort to new heights.
Called Nuyarn, Artilect's fabric has 35% more stretch, is 50% more durable, and is 50% less wind permeable than 100% merino wool while maintaining the same benefits we've come to love and expect from merino. Nuyarn material is thinner than you might expect while also being surprisingly warm.
Artilect's M-Boulder 125 1/4 Zip upper base layer and the M-Boulder 125 Legging are $ 120 and $110, respectively. Both are made with Nuyarn, have vents sewn into strategic locations, and have a fit and finish that befits their price.
Dan has worn Artilect Nuyarn base layers on some of the coldest New Jersey winter days and managed to stay comfortable. So while the initial reaction to an Artilect gift might be "Underwear? You got me underwear?" After a single wearing, we're sure you'll instead hear, "I'm so warm and comfortable; this is one of the best gifts ever!"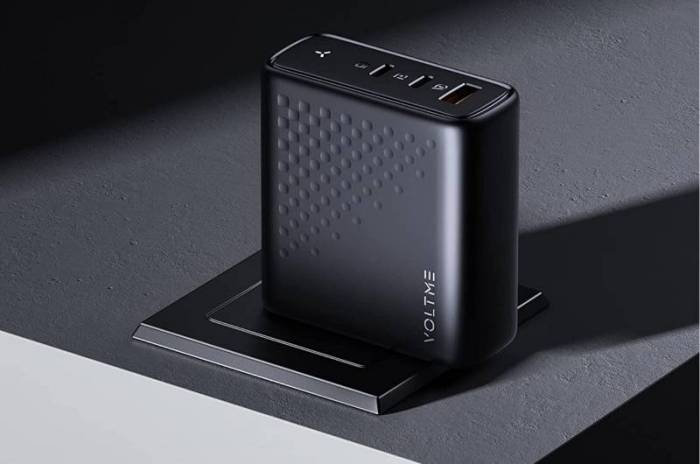 The $139.99 Voltme Revo 140W 3-port GaN III charger may not seem like the sexiest gift, but it's definitely one that will get used.
This charger packs a punch and has two USB-C ports as well as a legacy USB-A port; thanks to the incredible 140W of power output, two laptops can be charged simultaneously at 65W, or a single laptop can get a full 140W of power.
That means one charger is all they'll need at their desk, by their bed, or in their bag when they travel — the foldable prongs make it ideal for bringing along!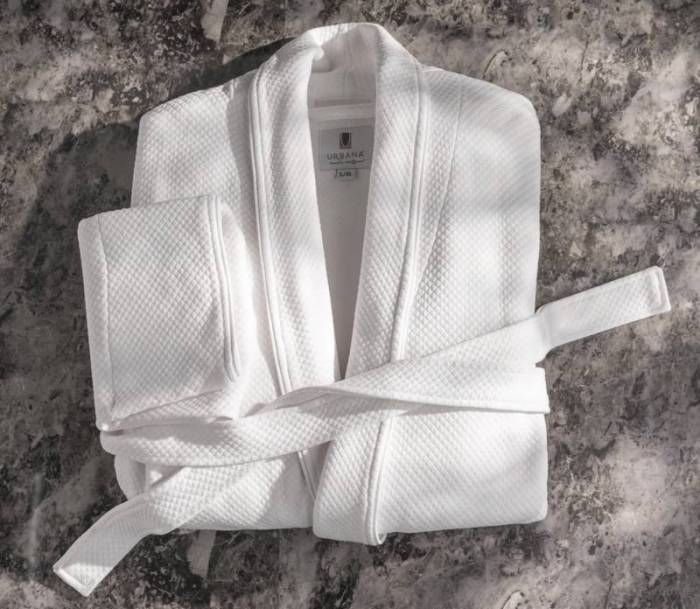 Give your loved one the spa treatment with a $107 Sobel Westex Spa Rest Diamond Jacquard Robe. Available in two sizes, this robe will bring hotel and spa luxury home with its diamond jacquard shawl collar robe and plush lining.
Made from a fabric that is a 45% Modal, 40% polyester, and 15% cotton blend, the Diamond Jacquard Robe is soft, warm, and will feel fantastic next to their skin. Available in white or natural, the small/medium version is 48″ long while the large/extra large version is 52″ long.
This robe is a luxury they can enjoy every day in the comfort of their own home!!
Be Your Own Valentine with a Bespoke Post Subscription
If you're going to be your own Valentine this year, I've got the perfect gift idea for you. I signed up for a Bespoke Post subscription several years ago, and I'm such a fan of what they are doing. Their approach is to highlight smaller brands while offering steep discounts on currently available items in their monthly curated boxes.
Bespoke Post subscription boxes are $49 each (plus tax and shipping); with new boxes being added each month, there is always something interesting to see. Each month, you'll get an email from Bespoke Post telling you about the box they've selected for you. At that point, you'll have the option of accepting it, switching it with one of the other available boxes, or you can skip that month's shipment entirely.
More often than not, Bespoke Box will offer a monthly box that I'd be thrilled to receive. As a matter of fact, the box I selected this month included the $129.99 Cuisine::pro Damashiro 6.5″ Cleaver I mentioned earlier in this guide; I got it for $49.99 plus tax & shipping! 🙂
•••••
Happy Valentine's Day!