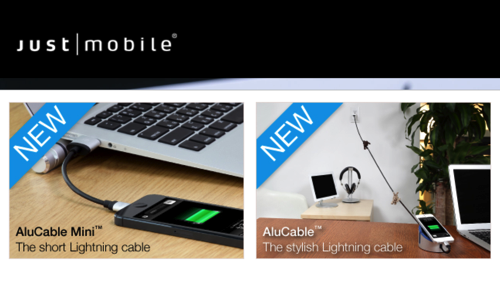 Our friends at Just Mobile have always put out some of our favorite iPhone, iPad and Mac accessories. Over the past few months they have added some great new items to their portfolio. We have a few one the way for review and as a giveaway. In the meantime, here's a look at some of them.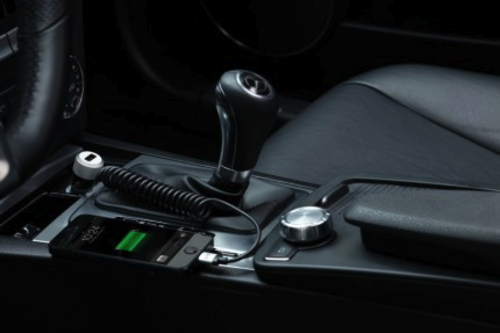 The $39.95 Just Mobile Highway Duo is an in-car USB charger with Lightning connector. It is "the dual-use in-car charger for iPhone and iPad".
The coiled Highway Duo can power an iPhone or iPad while an additional USB port allows for simultaneously charging of other smartphones and tablets. As Just Mobile notes:
Capped with high-grade aluminium, the stylish Highway Duo plugs into your car's cigarette lighter socket and features a built-in fuse to protect your devices from power surges – making it an in-car essential for Apple aficionados.
Check it out.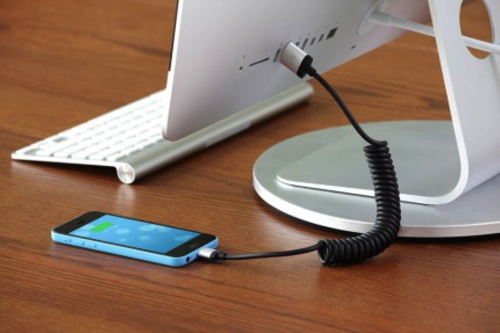 The $24.95 Just Mobile AluCable Twist is a coiled Lightning cable for iPhones, iPads and iPods. Finished in premium aluminium, the cable can be as short as 10cm and as long as 1.8m. According to Just Mobile:
This high-quality cable features a USB connection at one end and an Apple-certified Lightning connector – for charging and synching your device – at the other. Designed to reduce tangled wires, AluCable Twist™ is ideal for travellers – and the perfect compliment to in-car iPhone chargers such as the Just Mobile Highway?.
Get it.
The $19.95 Just Mobile AluCable Mini is, as the name indicates, a short Lightning cable. A tangle-free Lightning cable that is just 10cm cable long.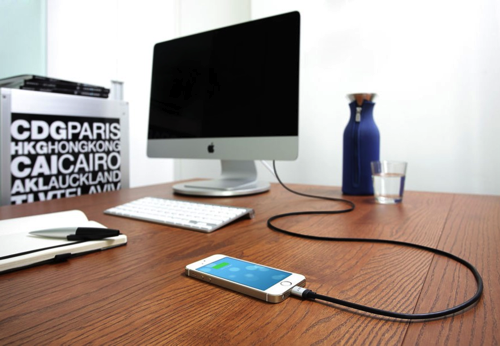 The $24.95 Just Mobile AluCable is a stylish 1.5m Lightning cable. Just Mobile notes,
This high-quality cable features a USB connector at one end and an Apple-certified Lightning connector at the other. Finished and premium aluminium, AluCable™ is a must-have for design-conscious iPhone addicts – and a perfect upgrade for users of Just Mobile's Gum™ and Highway™ chargers.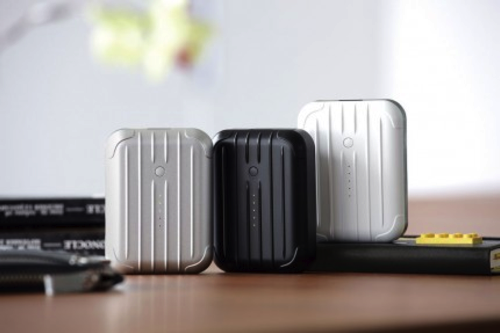 Finally the $79.95 Just Mobile Gum++ is a "The high-style, high-capacity backup battery is reborn Just Mobile Gum++™ is the redesigned backup battery for smartphones, tablets and USB-powered devices."
Available in a number of different colors, the Gum++ the battery has a glossy, hard shell housing a 6000mAh battery. That's enough juice to recharge a smartphone up to three times
Check it out.
We'll have reviews and a giveaway soon!
Want More? Follow Us Here!