Well known for their high-quality headphones, Monster announced late at E3 that they would be joining forces with Johnathan "Fatal1ty' Wendel. Wendel is the founder of Fatal1ty Gaming Gear and is well-known as a 12x world champion gamer, something that I wish I could say.
Monster is making a wise decision to collaborate with Fatal1ty, the two will work on the design and technical specs to audio solutions and gaming products for "Fatal1ty by Monster." Each of the items will bring high performing products to you for an affordable price. I mean, who's really saying no to that?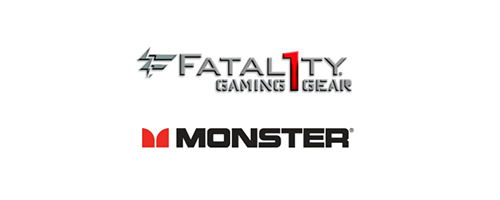 "I wanted to partner with Noel Lee, the Head Monster and founder of Monster because of his leadership in innovation and product expertise and the fact that he designs the best headphones in the world. I'm always on the lookout for innovations that will give me that extra competitive edge, and by teaming with Monster, Noel brings his vast expertise and engineering resources to gaming, creating products purpose built to help deliver gamers the competitive advantage" said Johnathan 'Fatal1ty' Wendel. The 12x World Champion gamer also added; "Noel has created countless innovations in consumer electronics and knows what it takes to win and how to bring winning products to market. Of importance to me is that Noel is also on the same page when it comes to supporting gaming events and the gaming communities that make all this possible."
Head Monster Noel Lee stated; "Monster has been interested in bringing it's technology to gamers for quite some time and partnering with Fatal1ty brings us front & center into the gaming community and enhances our understanding of the technology and products that a World Champion gamer needs to win". Noel further added; "I will drive my product development teams to deliver even beyond that criteria, and will be an integral part in designing a range of audio solutions and headsets for gamers. Many of the Fatal1ty Monster headsets will incorporate Pure Monster Sound™ technology while remaining at a price point gamers can afford."
Slated to be available to the public around the holiday season of this year, learn more about gaming and Fata1ty Gaming Gear at: www.fatal1ty.com

Want More? Follow Us Here!