Since most of us spend a third of our lives in bed, it only makes sense that what we sleep on and what we sleep in should be as comfortable as a favorite pair of shoes or as inviting as a favorite overcoat. Brooklinen is introducing their new Limited-Edition Linen Collection, which looks like it could easily become a favorite.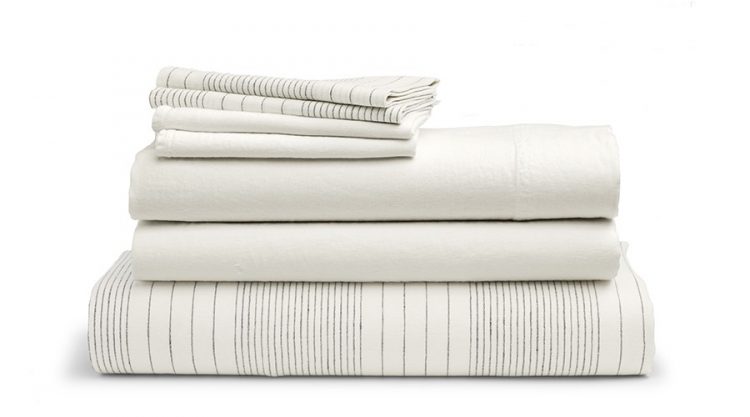 The one thing that all Brooklinen sheets and duvet covers share is that they are soft, luxurious, cool, and comfortable to sleep in, but the Limited-Edition Linen Collection promises to take that to a whole new perfect-for-summer level.
Inspired by sprezzatura and surf culture, Brooklinen's breezy new Linen Collection is an instant summer classic. Offering legendary durability and irresistibly chic texture, linen bedding is light and airy, luxurious and ultra-breathable. With our linen's superior absorbency and moisture-wicking properties (even better than cotton!), your coolest summer nights are yet to come.
The new Brooklinen Limited-Edition Linen Collection is made from premium Belgian Linen, which is woven, yarn-dyed, and stonewashed in Portugal. The three colorways available include cream, stripe & cream, and white.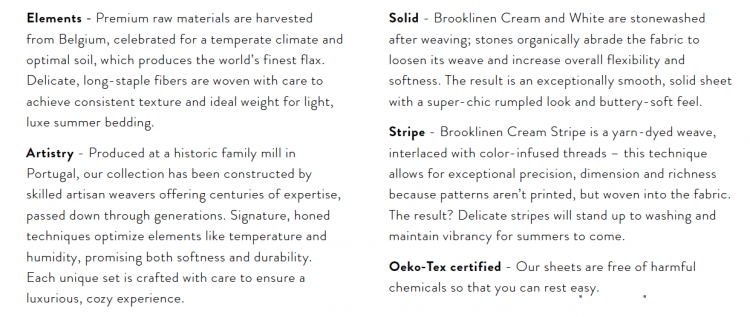 The Core Limited-Edition Linen Collection Set will sell at $225 for Full + Queen and $235 for King + Cali King. Core Sets include one flat sheet, one fitted sheet, and two pillowcases.
If like Kev and me, you sleep with four pillows and a duvet on your bed, you'll want the Hardcore Limited-Edition Linen Collection Set. It includes everything in the Core Set, a duvet cover, and two extra pillowcases. The Limited-Edition Linen Hardcore Set will sell for $375 / Full + Queen and $390 for King size
Check out all of the sheet set options available on Brooklinen; I've slept on their classic sheets as well as their luxe sheets, and I can tell you that both are quite cool and comfortable. I can only imagine how great the Limited-Edition Linen Collection will be. 🙂
Want More? Follow Us Here!