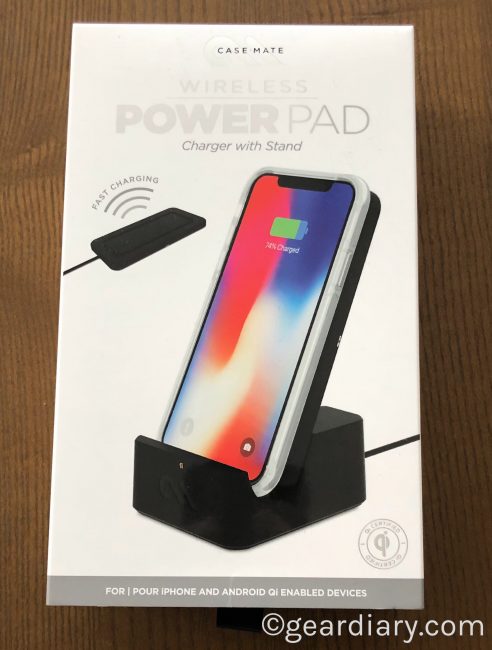 Since getting my iPhone X, I've strategically placed wireless chargers around my home. Most of them hold the iPhone either vertically or horizontally but few can do both. For under $60, the Case-Mate Power Pad offers you the choice of laying your phone flat or having it held at a perfect angle for viewing as you charge.
In the box, you get the charging base with an attached 5-foot cable, a 110V USB wall adapter a base that converts the flat charger into a vertical one and an adapter so phones of various sizes will always be able to line up properly with the wireless coils in the charger.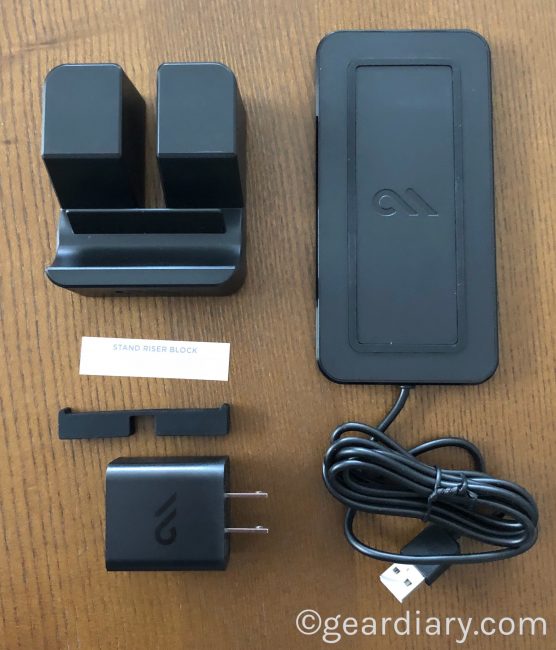 To use the charger in landscape mode you simply plug the attached cable into the included wall adapter, plug it in and lay the phone on top of it.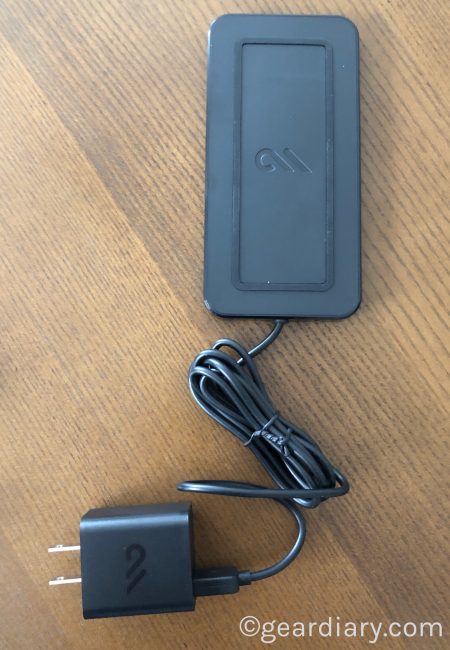 An LED light indicates when the phone is properly aligned and charging.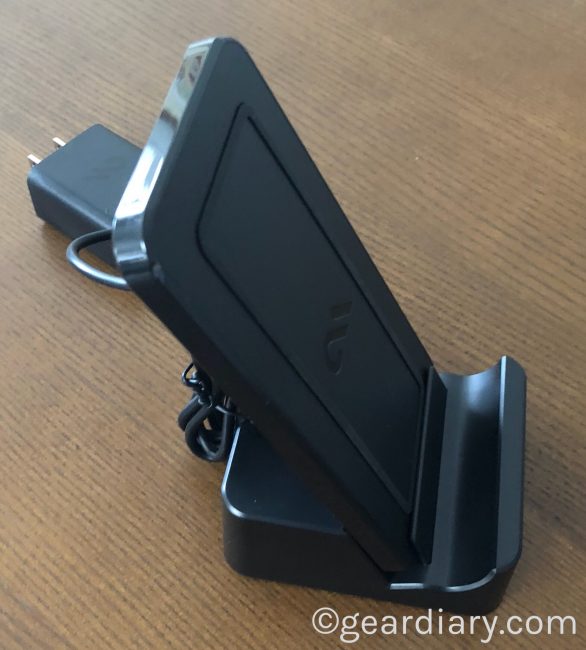 When you want to use the charger in portrait you slide the charging base into the rear slot in the stand and feed the cable through the cable channel in the back.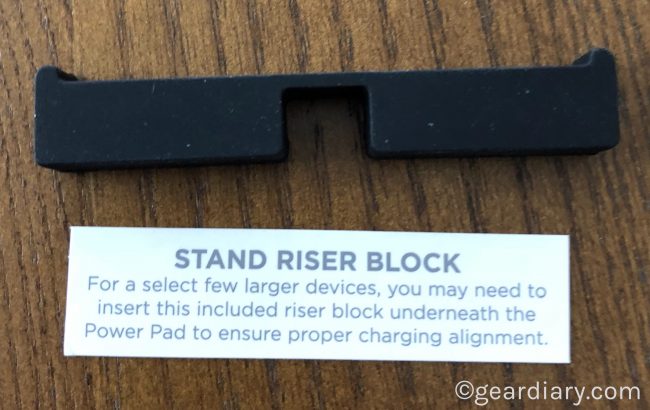 If you are using a larger phone such as the iPhone 8 Plus, Samsung S9+, Note8 or S8+ you will want to use the included riser at the point where the phone sits on the stand.
As Case-Mate notes:
The Power Pad gives you a quick and easy wireless charging experience for the iPhone 8, iPhone 8 Plus, iPhone X, and is also Samsung compatible. Qi certified, and capable of Apple fast charging with 7.5W charging speeds and Samsung fast charging at 9W. The layflat pad design and TPU ridge creates a slip-resistant surface, keeping your device in place.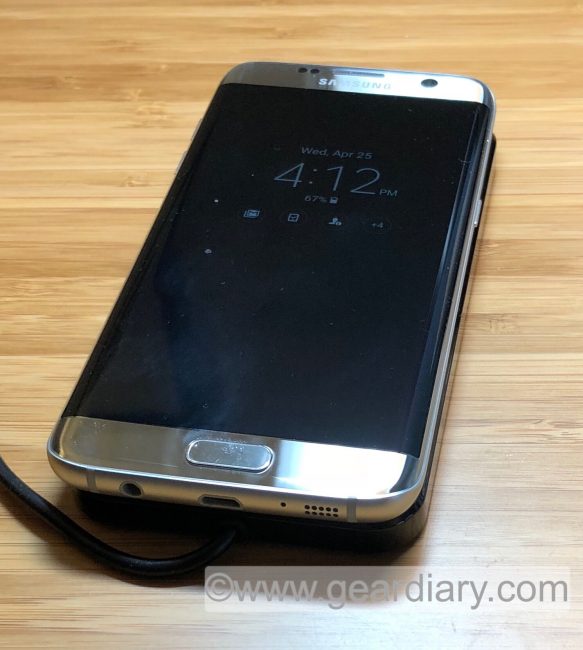 Features:
Works in portrait and landscape thanks to the included stand
Fast charging compatible with Apple Devices: iPhone X, 8 Plus and 8.
Also fast charging compatible with Samsung Devices: S9, S9+, Note8 S8, S8+ and other Qi-enabled devices
Includes 5-foot cable
Soft LED light indicator confirms charge initiation upon contact
Includes an 18W Adaptive Quick Charge USB Wall Adapter
Riser included for larger devices (iPhone 8 Plus, Samsung S9+, Note8, S8+)
2-Year Warranty
The Qi-enabled Case-Mate Power Pad isn't the most refined charger I've seen. It is made of hard black or white plastic and has the Case-Mate logo embossed in the center. It's "plastic-y" but it works well. The 18W adaptive quick charge USB wall adapter works with the charging coils in the charging plate to provide rapid charging. In fact, it is fast charging compatible with Samsung devices that support quick charging. So, while it isn't anything impressive to look at, it works well. If you want a quick charging wireless charger that can work in either portrait or landscape it is definitely worth checking out. For me. The fact that, when using the included stand there is a slot that actually holds the iPhone in place, makes it ideal for use next to my bed… which is where it now resides. Check it out here.
Source: Manufacturer supplied review sample
What I Like: Quick-charge enabled; Works in either landscape or portrait; Includes riser for use with larger phones
What Needs Improvement: The plastic design is fine but not particularly refined or aesthetically pleasing
Want More? Follow Us Here!