I'm usually a fan of minimalist cases for my iPhone. There are, however, times when a wallet case is a way to go. After all, if all you need is a few cards why would you want to carry your phone and a wallet? With the Mujjo Full Leather Wallet Case, your iPhone is all you need for a night on the town.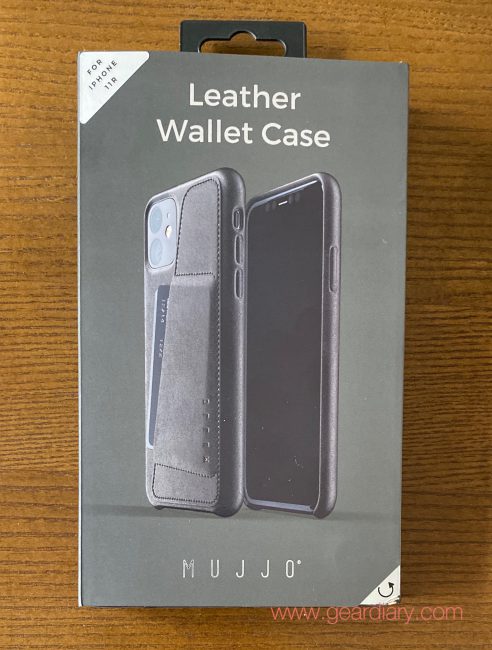 At just over $45, Mujjo's case is affordable yet it is still made from full-grain vegetable-tanned leather. Over time, the case will develop a patina making it a unique case unlike any other.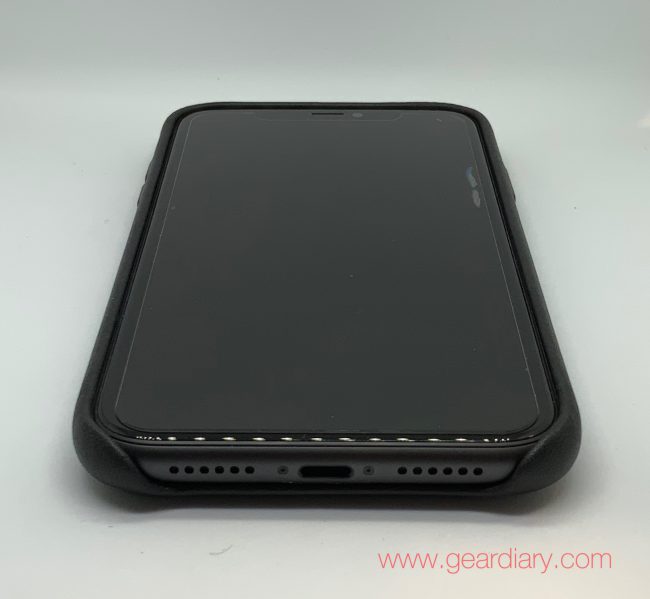 The case has a simple design that snaps around your phone in less than a second. The interior of the case is lined with a Japanese microfiber that will keep your phone pristine and scratch-free.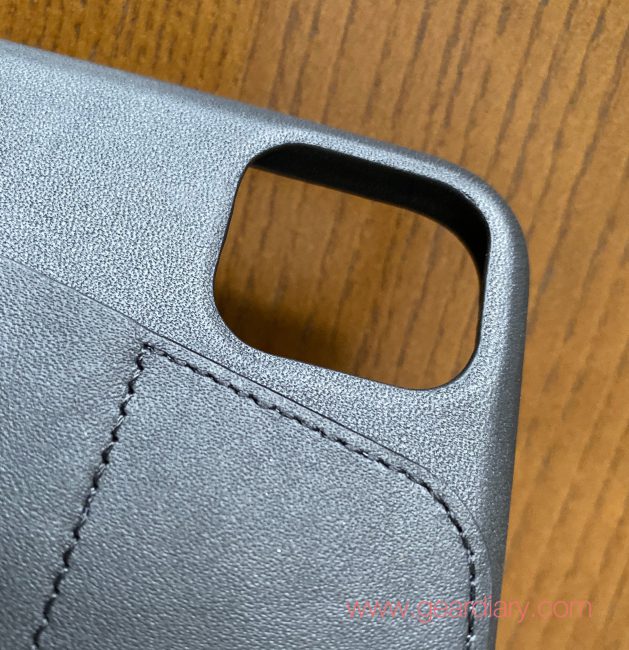 The camera opening is perfectly sized for the (ridiculously) large lens array on the new iPhones.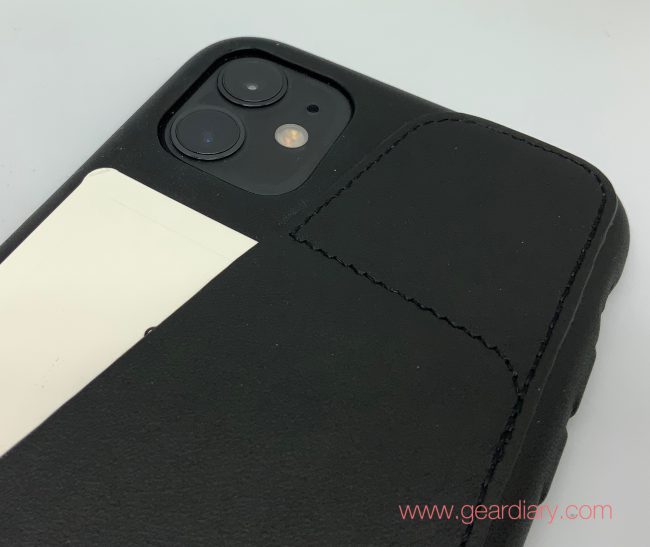 Both the camera opening and the cutout for the mute toggle have a chamfered edge that curves inward. This not only gives it a finished look but also insures there are no sharp or ragged edges.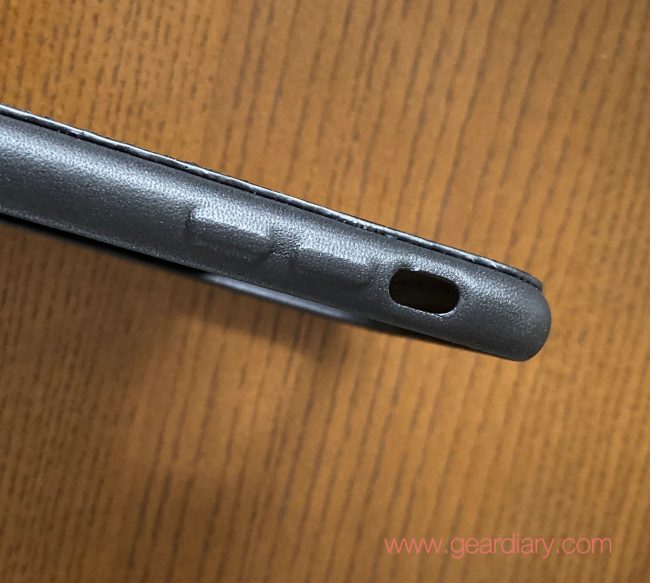 The volume buttons are covered in leather but are still quite responsive.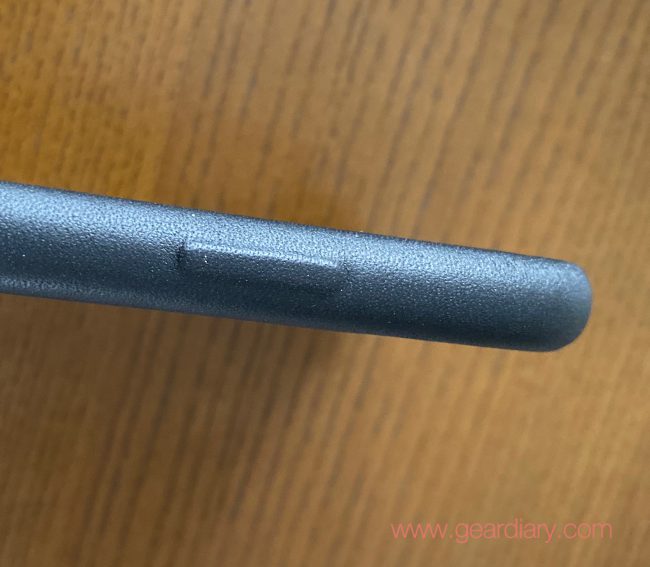 The power button is, too.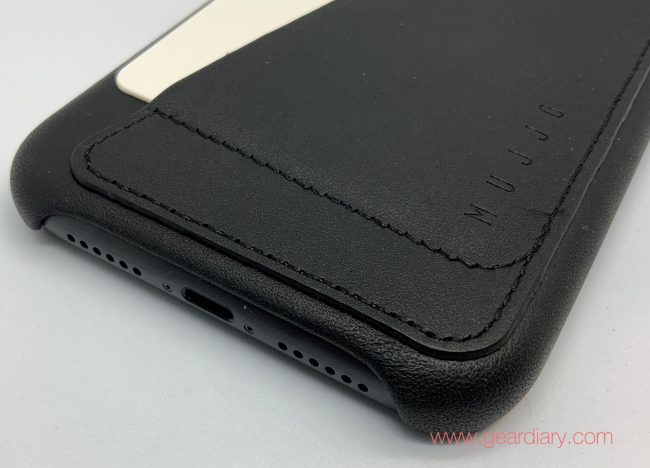 The leather at the bottom of the case curves inward a bit from the sides and offers some corner protection. Other than at the corners, however, the entire bottom of the case is open. That makes it easy to plug in a charging cable, but it also means more of the phone is exposed than you may like.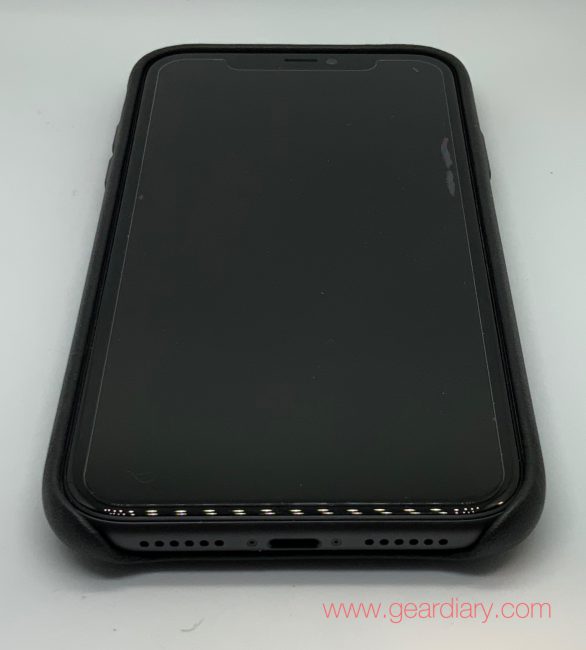 The case rises just slightly above the phone's screen and offers just enough lay-on-the-table protection.
Of course, none of these design features are unusual. They certainly don't make this case stand out in a crowded field. The minimalist wallet built into the back of the case, however, does.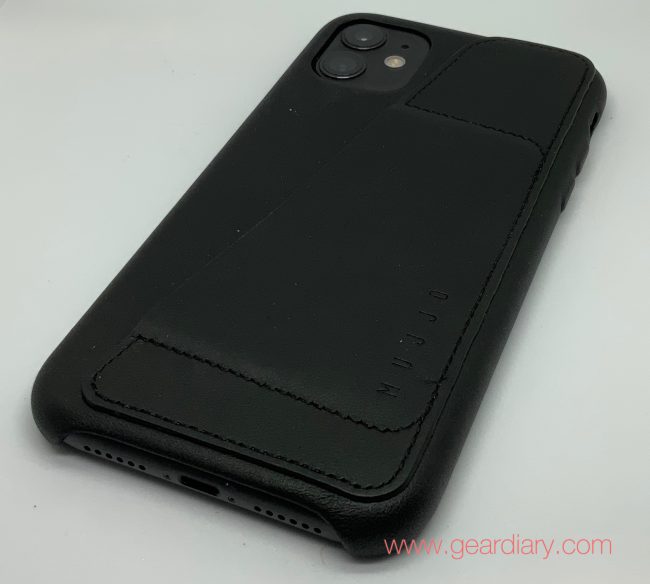 The "wallet" is just an additional piece of leather that is sewn to the back of the case. It extends from the top to the bottom of the case with a pocket that is just large enough to accept up to three cards. (I found that two is optimal, but three are possible). The stitching matches the color of the case; the stitches are tight and straight, and it looks quite nice.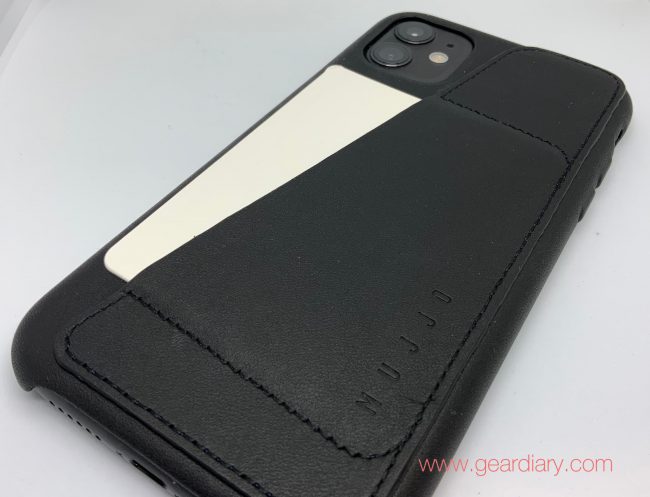 Sliding cards into the wallet portion of the case is easy. Getting them out is a bit more of a challenge, but it's certainly doable. And, even with a couple of cards inside, the case feels quite thin and light.
I'm not a huge fan of wallet cases. After all, they add bulk to your phone and are usually limited to two or three cards when, at least for me, that isn't enough. My biggest issue with wallet cases, however, is the fact that they don't usually allow for wireless charging. As a HUGE fan of charging without the need for a cable, this is a dealbreaker for me. I figured that would be the case here but… I was wrong. I put two cards in the case and set it on one of my many wireless chargers. And it worked! Yes, despite having two cards and a case between the phone and the charger, my iPhone immediately started charging. How great is that?
I was pleasantly surprised by this discovery and realized that this case is a great way to leave the house with nothing but your phone. I did, however, find that wireless charging was hit or miss if I added a third card.
Features:
Made with high-quality full-grain vegetable tan leather that ages over time
The camera opening and mute button feature a leather chamfer that subtly curves inward.
The buttons are fully covered in leather. Specifically designed and tested for responsiveness.
Lined with luxurious Japanese microfiber with a sophisticated setting like finish.
The leather case rises 1 mm above the edge of the screen to protect it from abrasive surfaces.
Features a leather card pocket on the back designed to hold 2 to 3 bank ID or commuter cards.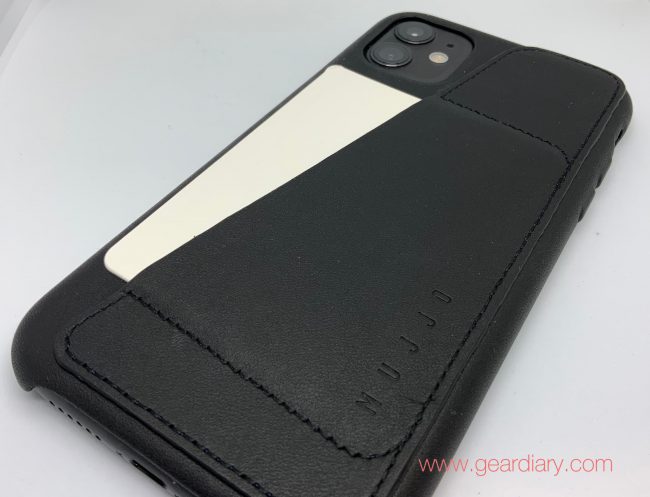 Mujjo's Full Leather Wallet Case for iPhone 11 is just $46.19. The leather is beautiful, the workmanship is top-quality and the microfiber lining babies your phone. The pouch that turns the case into a wallet holds two to three cards with ease. And you don't lose wireless charging capabilities. No, this isn't the most protective case we have seen. But if you want a minimalist case that offers scratch and some degree of drop protection AND you want to leave your wallet at home, this case is worth a look. Check it out here.
Source: Manufacturer supplied review sample
What I Like: Nice quality leather; Good construction; Good scratch protection and some drop protection; Leather will develop a patina over time
What Needs Improvement: Wallet section only holds two to three cards; Limited drop protection
Want More? Follow Us Here!