Bragi is a company that prides themselves on being the creators of the world's first hearable. Since then there have been many imitators, and some brands, even Apple who've attempted to take a blueprint written by Bragi and right their wrongs. The true test though, is can Bragi do this themselves?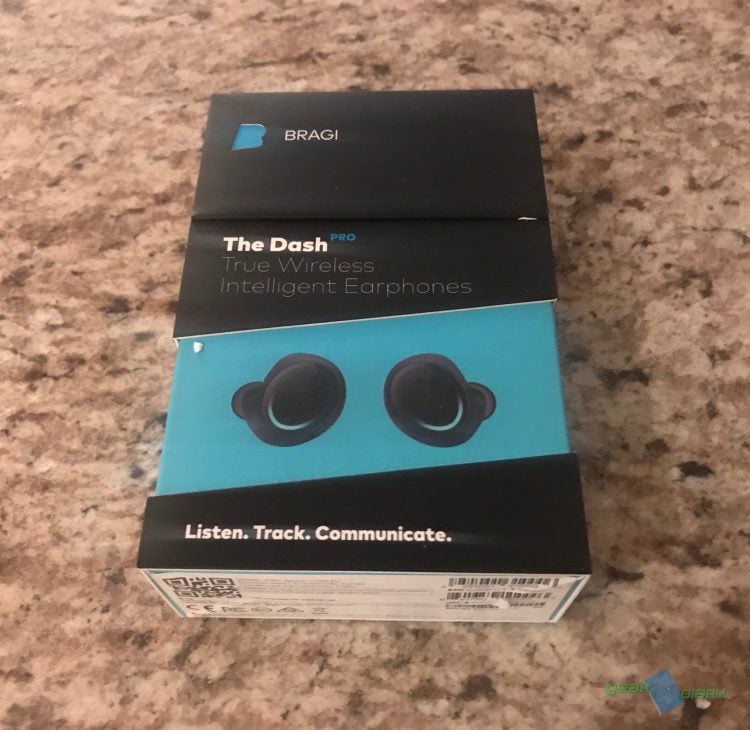 Once upon a time, there was a Kickstarter that was successful that created what is now known today as the Bragi Dash. Initially, I was a backer of the product, that initially was left displeased at the outcome of the product. Like many other people, I complained about the stuttering of audio and the mediocre battery life of the product, but after using Bragi's "The Headphone", I actually found myself actually enjoying the earbuds being just that, earbuds.
As a casual listener of music and podcasts, when I go outside for a run, while it's nice to have tracking of my steps and all of the excitement of the Bragi having swipe gestures, and a host of different other gimmicks, at the end of the day, I just want them to work. And I'm happy to say, with their new Bragi Dash Pro, the company has finally gotten it right.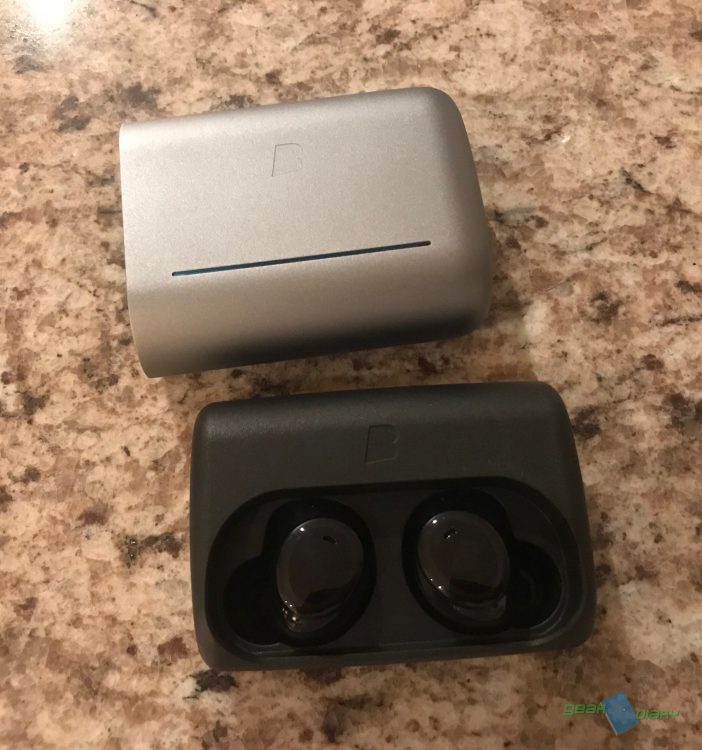 Starting with the unboxing, Bragi opted for the simplistic approach in terms of boxing design that you may be familiar with from their "The Headphone" model that we previously reviewed and that I love, even over the Apple Airpods. Not only do they fit perfectly in your ears, but the battery life is on par with the Airpods, with the only lacking feature is the instant connectivity with my iPhone that the Airpods have, for obvious reasons.
The Bragi Dash Pro takes everything I love from both the original Dash, as well as "The Headphone" models, rolls them into one, and finally gives the user what they want. There's a Dash Pro Starkey edition which I didn't receive but I hope to in the future. Instead, I received the standard Dash Pro with the internal 4 gigabytes of memory.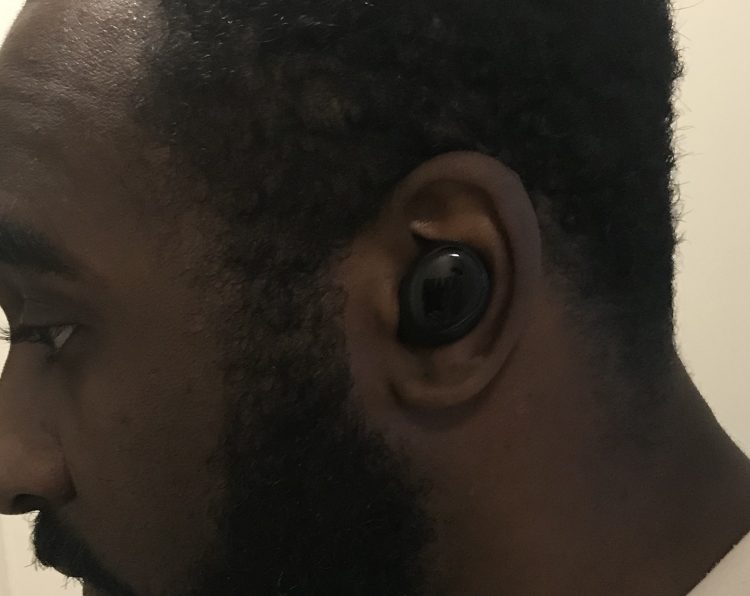 Coming complete with BragiOS 3.0, the Bragi Dash Pro comes complete with literature that tells you all about the earphones, the Dash Pro case with the earphones already snug inside of it, additional PerfectFit ear tips that come in small, medium, and large, and all of the connectivity cables that you would need to charge them up, including a USB cable. While I'm a bit shocked Bragi opted for micro-USB instead of a USB-C cable for charging, I can completely understand everyone isn't really sold on USB-C being the wave of the future. I think the next model should have USB-C charge capabilities however but that's just a small oversight.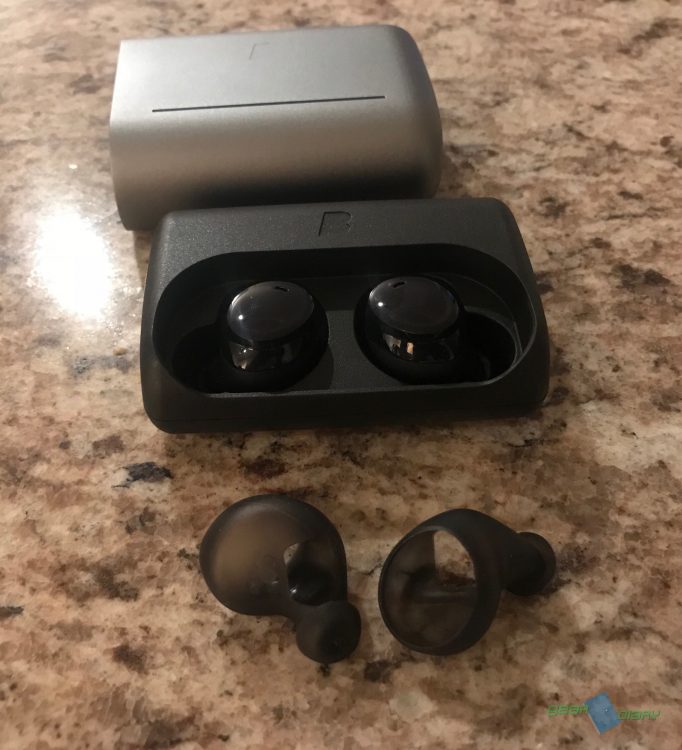 One of my favorite feature of the Bragi Dash Pro purely off of aesthetics has to be their PerfectFit tips. I've tried various headphones that come with a host of silicone and foam tips, but none have yet to beat the overall comfort of the PerfectFit tips. Complete with an L or R to distinguish which ear they go with, the PerfectTips go over the Bragi Dah Pro earphone, and once on, they don't fall off, rip or tear. And once in your ear they conform to the inner canal which is not only comfortable, but reduce on wiggling in your ear and minimizing on earwax buildup, which is a forever constant with earbuds.
Just like all other Bragi earbuds, you can download the Bragi app which is free on the iOS App Store and Google Play in order to properly set up your Dash Pro. After initially setting mine up I noticed that the Dash Pro volume is set at a mid-range level through their internal app which means that even if you turn up your volume to a maximum level, it will still sound pretty low, even to the average used. I was stumped as to why Bragi would do this, but I'm assuming it's to make sure that you go into the Bragi app and configure your settings. Once in the app, you can search for your Dash which for me it not only found the Dash Pro but with other Dash that I have as well. Setup was as simple as finding the left and right ear before I was able to fool around with everything else.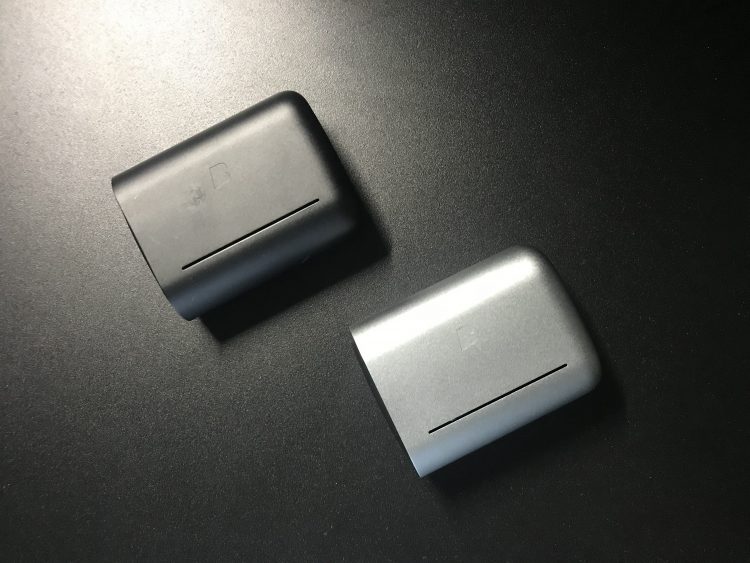 Bragi prides themselves on the ability to distinguish activity and motion so once in your ear the Bragi Dash can effectively check not just your running and cycling, but swimming as well, which is perfect if you don't have a watch that can monitor your workouts. While I haven't tried the swimming functionality quite yet, I plan to before the close of the summer since for the better part of June and July I was at the beach and I'd be terrified if my earbud falls out in the middle of the ocean. Saying that to say this, the activity function allows you to track your heart rate, and you can even have it set up to sync to your Apple Health app which I thought it was very handy. I've seen other brands attempt to only let the health data sync to their own individual app which while nice if you are in the Apple Eco space and rely on HealthKit to sync to apps like MyFitnessPal, Strava and others, the Bragi Dash will be able to help you with that.
Working out with the Bragi Dash Pro for me have been absolutely perfect, especially outdoors. Whereas the previous Dash has an issue where every time I attempted to pocket my phone for an outdoor run the audio would cut in and out, to the point I had to run with the phone in my hands, this has since been fixed in the Dash Pro, partially due to a fantastic 3.0 BragiOS update. The sweat resistance and the ability to stay in your ears for extended periods is stellar. An additional bonus to the Bragi Dash Pro is whenever you connect your headphones to your ears, you can actually get the time spoken to you. For example, after being connected, it tells you the time, and if you're in the midst of a workout, it will tell you the distance traveled, and how long the workout has been going on so far, which I find to be a great feature that not even Apple's very own Airpods have, so good job to Bragi on that.
An additional bonus to the Bragi Dash Pro is whenever you connect your headphones to your ears, you can actually get the time spoken to you. For example, after being connected, it tells you the time, and if you're in the midst of a workout, it will tell you the distance traveled, and how long the workout has been going on so far, which I find to be a great feature that not even Apple's very own Airpods have, so good job to Bragi on that.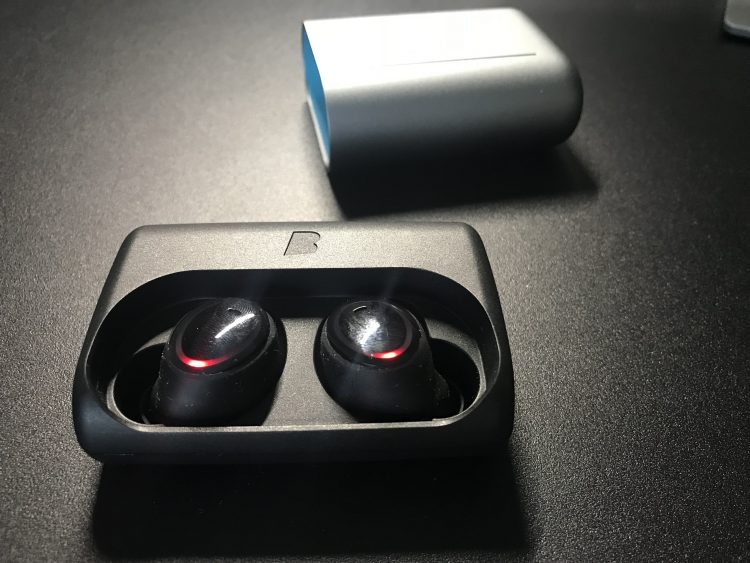 Sure the Bragi Dash Pro are for the active person in us all, but they are intelligent as well. Featuring the touch controls you'd expect, you can do a swipe here, a tap there and get wherever you need to go, but there's a feature to the Dash Pro that honestly stunned me — even if it's just a novelty you might not see yourself using but twice, its handy iTranslate integration.
With over forty languages, Bragi Dash has iTranslate integrated directly into the earbuds, so if you're out and about, (and happen to pay for the iTranslate service), then you can actually end up having languages translated to you directly without additional assistance. I've tried this twice since using my Bragi Dash, once eavesdropping in a conversation, and let me tell you, it's an awesome piece of technology that can come in handy in a pinch.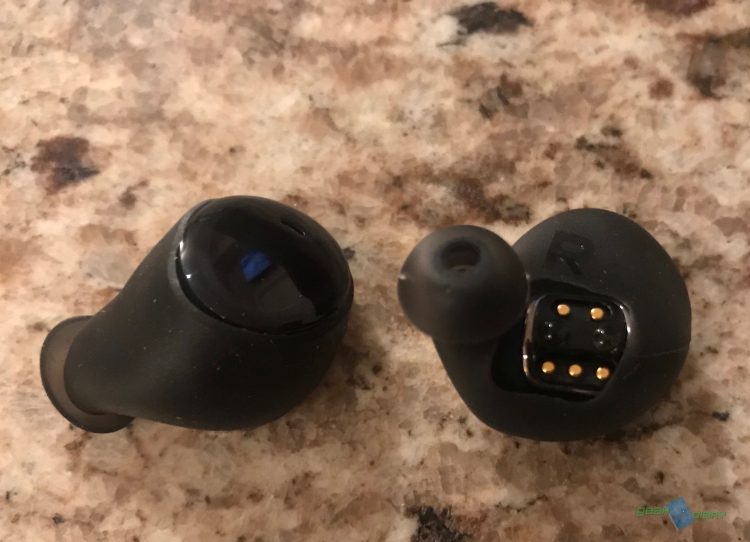 In terms of Audio quality for music, the Dash Pro sets a high bar as well. Featuring four gigabytes of onboard storage, if you want to take your music with you without using your phone you can certainly do that and it works perfectly. I've found that I just enjoy Spotify so I haven't opted for this feature, but if you are the type who likes to go on long runs without being bogged down by your smartphone, this is the product you need. Also featuring audio transparency, the Bragi Dash were a great biking companion for me on my trip, as even when I had both earbuds in, with the Audio Transparency I could hear my surroundings crystal clear. When I'm not doing an activity outdoors and I'm indoors casually doing something, a quick swipe of the right ear activates the passive Noise Isolation that frees you from outside distractions.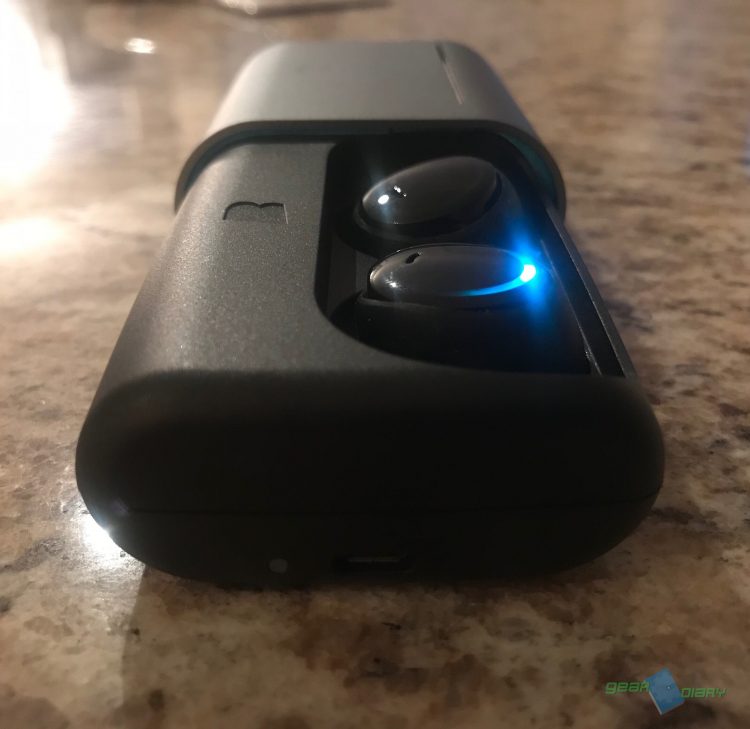 It's amazing where we've come since the first Bragi Dash, and honestly, there's so much more to look forward to from Bragi in the future. Despite five hours of battery life on a single charge, it certainly outdoes itself in terms of battery life, and with enough features to keep anyone happy, the asking price of $349.00 seems to be on par for "getting what you paid for". Bragi, I applaud you for making truly wireless intelligent earphones.
For more information on how to purchase the Bragi Dash Pro, head directly to their site today.
Source: Manufacturer supplied review unit
What I Like: iTranslate is awesome; Battery life is better than the previous model, PerfectFit Tips are the most comfortable I've seen in the wireless earbud genre.
What Needs Improvement: Price still may be a bit off-putting for some; 5 hours of battery life
Want More? Follow Us Here!