One of the most polarizing vehicles since its original launch has been the Nissan Murano crossover utility vehicle. While it practically invented the midsize crossover segment its unique styling has always pitted consumers against one another and for the new third-generation model things are no different, and it introduced the world to Nissan's new V-motion design direction.
Here is my personal breakdown of Murano styling by generation: Gen 1, meh; Gen 2, starting to warm up to you; Gen 3, I am all in. Yes, I prefer this latest styling over the others and over many of the competitors on the market today. Perhaps the only thing that would keep me from purchasing the Murano were I in the market for a midsize CUV is the CVT gearbox. I just have never warmed up to them, sorry Nissan.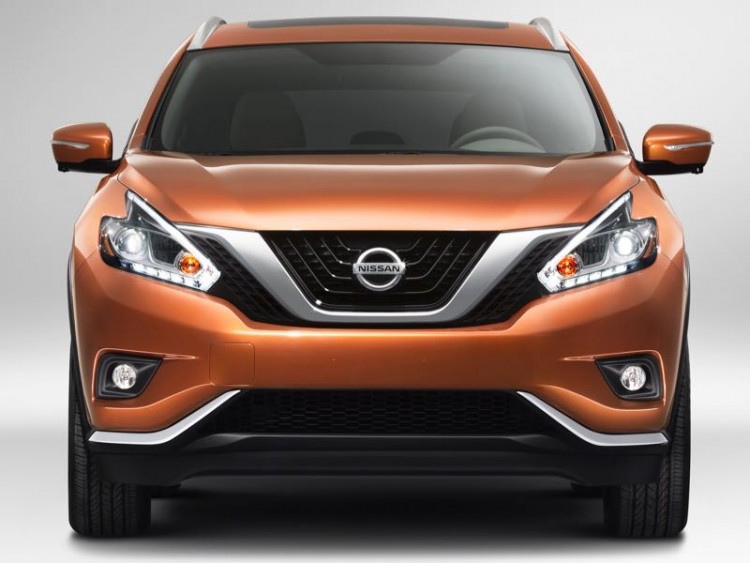 The powertrain for the new Murano is mostly unchanged. It consists of a peppy but smooth 260hp 3.5-liter DOHC V-6 engine mated to the Xtronic continuously variable transmission. Our tester arrived with the all-wheel drive running gear, perfect for any foul weather that may pass our way as we head up to the holidays. Thanks to engineers shedding some 145 pounds in weight on the new model and combined with a slicker design, low rolling resistance tires, underbody airflow enhancements, improvements to the CVT, and active grille shutters, the new model increases fuel economy some 20% over the previous generation.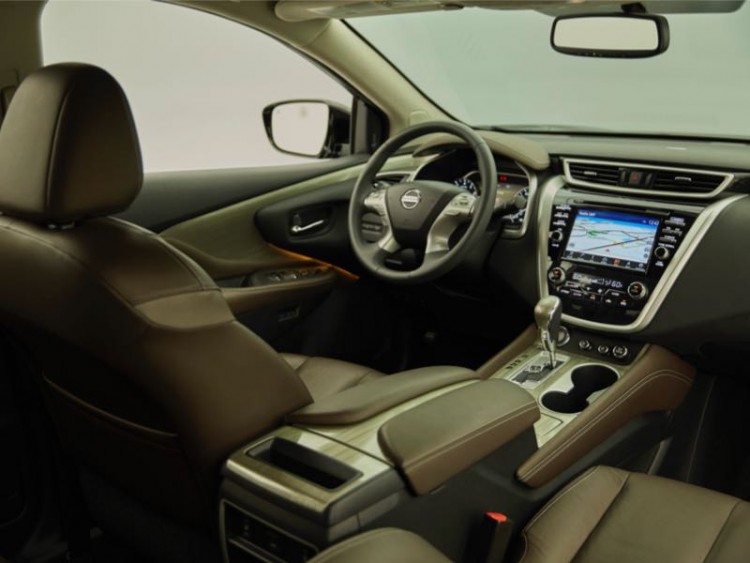 Inside Murano designers and engineers have come up with the new premium social lounge with a more open cabin and enhanced technology and amenities. The seats are comfortable and supportive with ample hip and legroom. As our climate has varied this week I especially enjoyed the heated and cooled front seating along with the heated steering wheel. Infotainment is now available via the optional 8-inch multi-touch control display atop center dash and the latest NissanConnect nav and audio systems enhance the driving experience. The outboard rear seats feature new NASA-inspired Zero Gravity design for a neutral posture.
All the newest driving safety technologies are available in this Murano including moving object detection, blind spot warning, predictive forward collision warning, and forward emergency braking. There is also rear cross traffic alert and Around View monitor.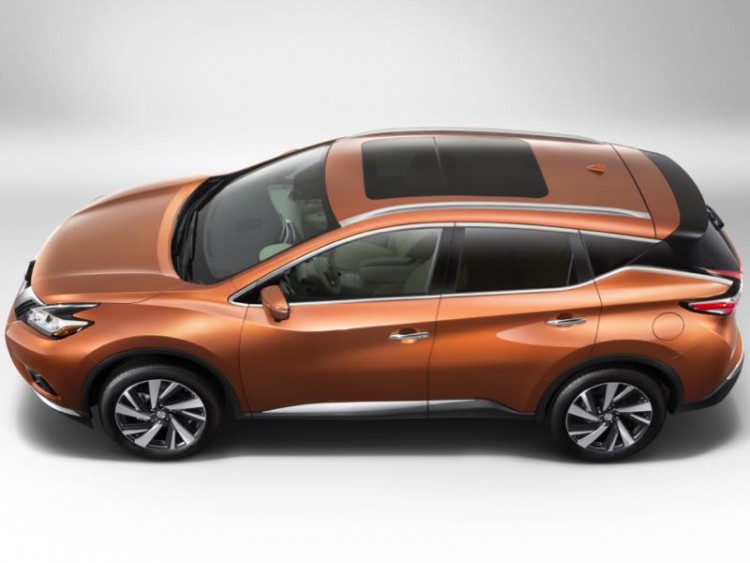 The very first day in our test model revealed a few little peculiarities and annoyances, but then I read the fine print at the bottom of the paperwork supplied with this vehicle that advised this was a prototype vehicle and not a production unit. Translated that means not everything may make it into final production to the consumer including the cantankerous drivers side blind spot monitor or the obnoxious panoramic moonroof panel switch. I also have a gripe with the location of the drivers seat climate control knob – directly behind the gear shifter, making it difficult to access when the vehicle is in park.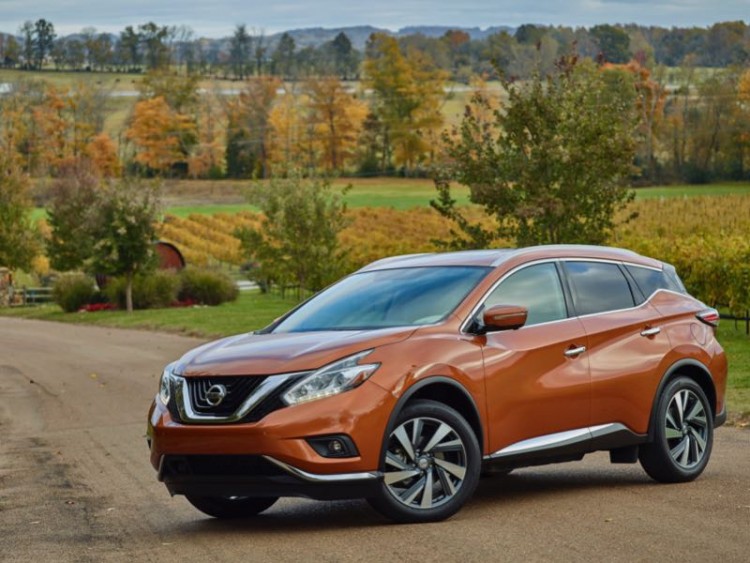 Pricing for the new Nissan Murano begins at $29,560 for the S trim FWD model. Our Platinum AWD tester arrived with a base MSRP of $40,600 and a final sticker of $43,745. Fuel economy is rated at 21 mpg city and 28 mpg highway.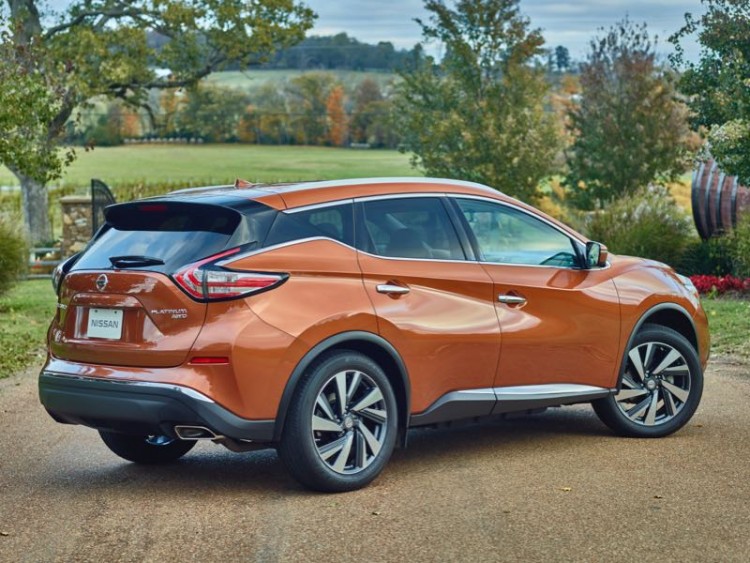 Since launch a year ago the new Nissan Murano has garnered quite a few accolades including best value honors, best family vehicle nods, best two-row CUV endowments, etc. Overall I will agree with just about every one of them as this is a great driving vehicle that offers a very comfortable, quiet ride featuring unique styling to help you break out of the crowd.
Want More? Follow Us Here!